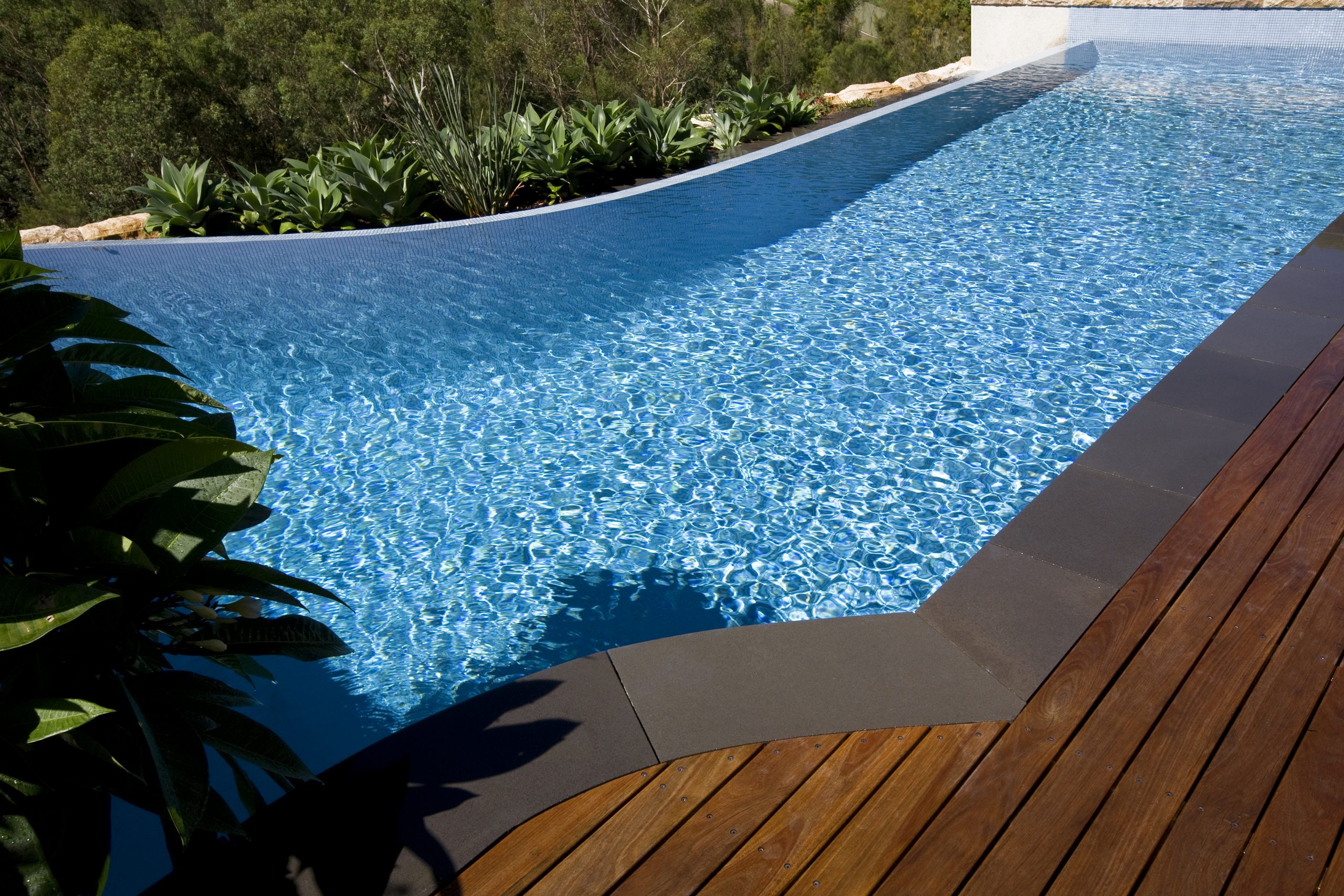 Creating a flowing swimming pool which would enhance the sweeping bushland and water views and integrate with the natural and built environment was a key focus for this swimming pool on Sydney's lower north shore.
Spanning approximately 9m x 4m and with depths ranging from 1m to 1.8m, the pool features a unique shape, designed to flow with the terrain, and it features a balance tank wet edge overflow, giving the impression that it flows into the valley below.
The pool has been fully tiled in 14mm x 14mm ceramic tiles, giving vivid blue hues, whilst the overflow tank features 50/50 white and gold fine Australian pebbles, giving green/gold overtones – cleverly blending with the colours of the bushland, landscaped gardens and bay. A darker-coloured stone coping further delineates the pool and blends with the rich timber deck and sandstone retaining walls.
To enhance the ambience at night, four Aquaquip Aquastar lights were installed, and glass fencing ensures a clear view corridor from the home's lower level and garden area.
Ease of use has been assured by a Jet Vac plus an automatic water leveler.