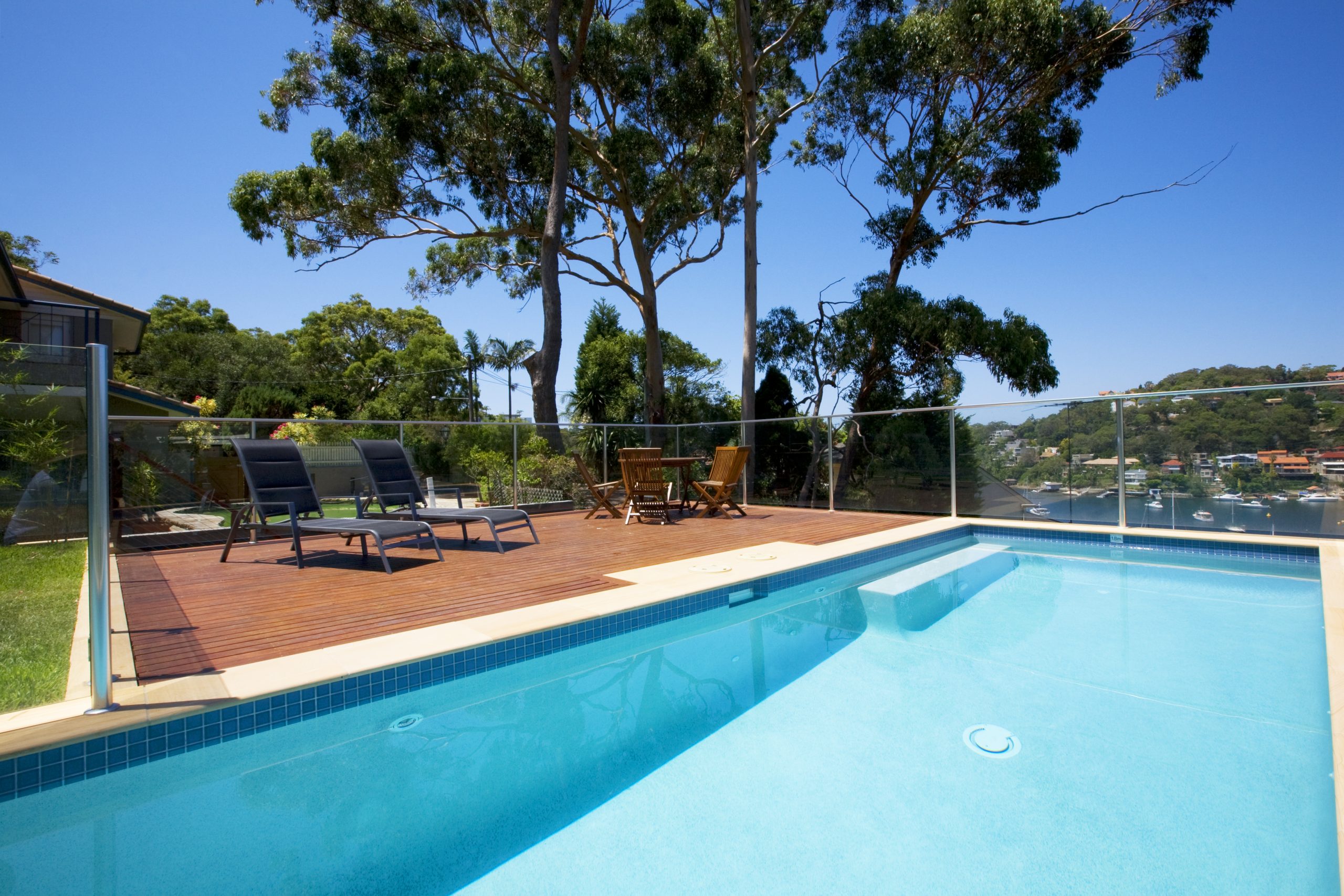 Castlecrag Concrete Lap Pool
A difficult site doesn't have to limit your imagination when it comes to creating a swimming pool for the whole family.
This 16mx 2.5m lap pool is fully suspended above the ground and its position and design maximise the panoramic views of Sydney's stunning Middle Harbour.
Designed and built by Sunrise Pools, the pool is the feature in oasis to which the family can escape, complete with a serene valley vista to look out on below.
Built into the side of the sloping property overlooking the valley, the pool offers a traditional shape that is easy on the eye. A glass edge maximises the view of the valley, adding to the tranquil feel of the backyard.
Because of the difficult site, Sunrise Pools constructed significant retaining walls at the top of the pool and on either side. Stone coping was added to contrast with the pool's fine white interior which features a blue fleck which mirrors the blue of the sky and the harbour beyond.
To maximise the views, glass fencing was used along the length of the pool and around a suspended timber deck. An in-floor cleaning system was added to ensure easy maintenance for the busy family and the system  doesn't impact the pool's aesthetics.
The result is an example of the creative quality you can expect from Sunrise Pools. The company aims to design and construct the project and uses the highest-quality materials and the latest technology.