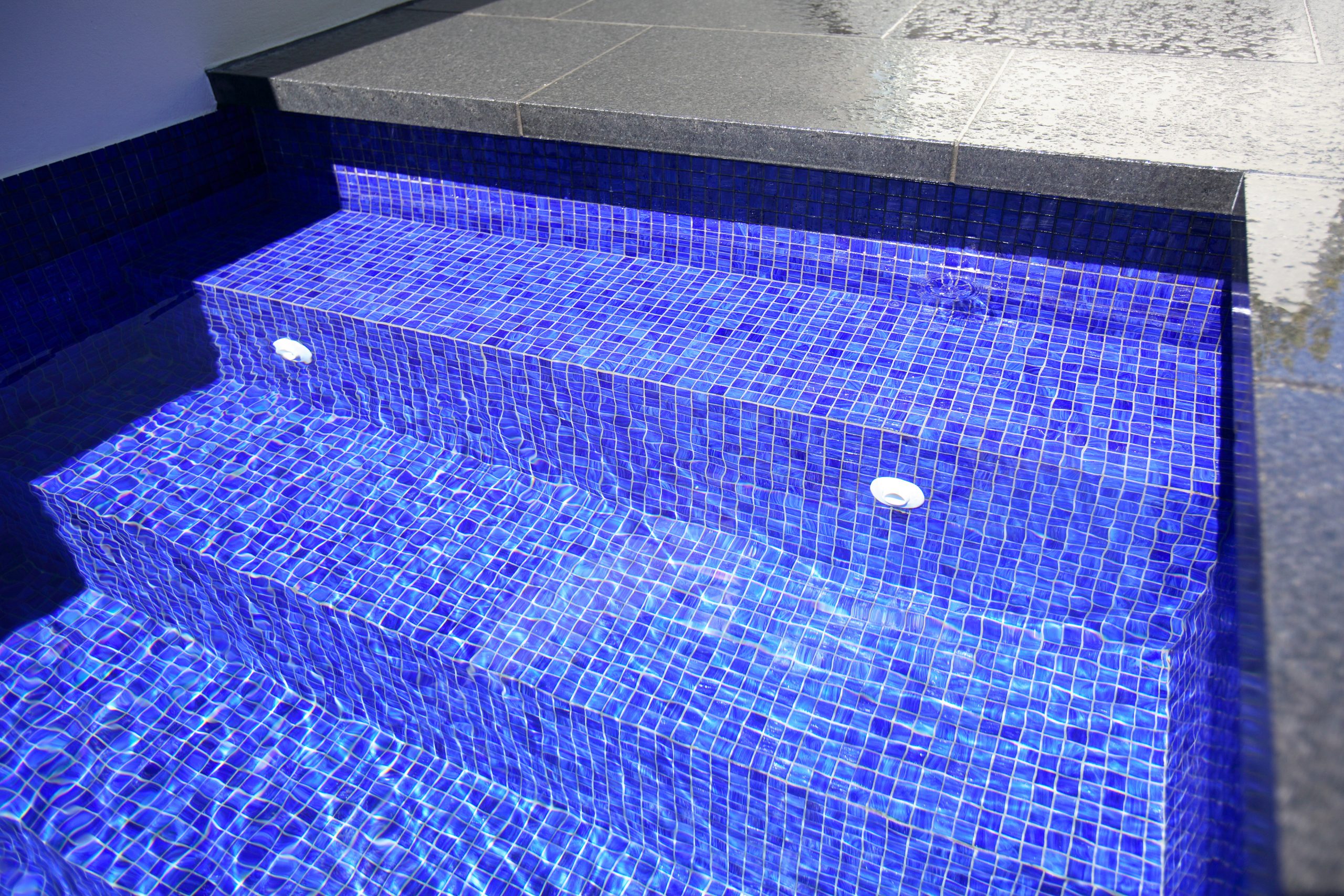 Vaucluse Rounded Inground Concrete Lap Pool
This feature lap pool was constructed in a very limited space. The pool is 15m long and varies in width from approximately 1.8m up to approximately 4.5m. The pool is constructed adjacent to the main driveway of the residence. In order to achieve the width in the pool, part of the driveway had to be cut away. The Harry Seidler design of the pool incorporates long flowing curves, which blend perfectly into the Harry Seidler designed residence.
Major engineering challenges were encountered in constructing this pool. The first challenge was that the edge of the pool was directly over the boards sewer, which was 3.0m deep. The sewer line had to be removed and a new line placed, and then concrete encased. The pool then had to have piers placed. The second major challenge occurred when the pool excavation was almost complete, to the required depths, and the excavators uncovered a complete pool underground, this old pool then had to be jack hammered out, to secure a solid base for the new pool. The new pool then had to be completely piered to rock, and the complete pool structure, structurally formed up and constructed.
The pool walls were extended up along the driveway side, to form a concrete barrier along the driveway, so that there were no mishaps with cars deciding to go for a swim. Frameless glass was then installed above the concrete upturn, to form the pool fence. A feature glass screen was installed at the end of the pool for privacy.
The pool interior is fully tiled in Italian glass tiles, with a natural dark limestone coping finish. The pool is filtered using a sand filter and is solar heated.