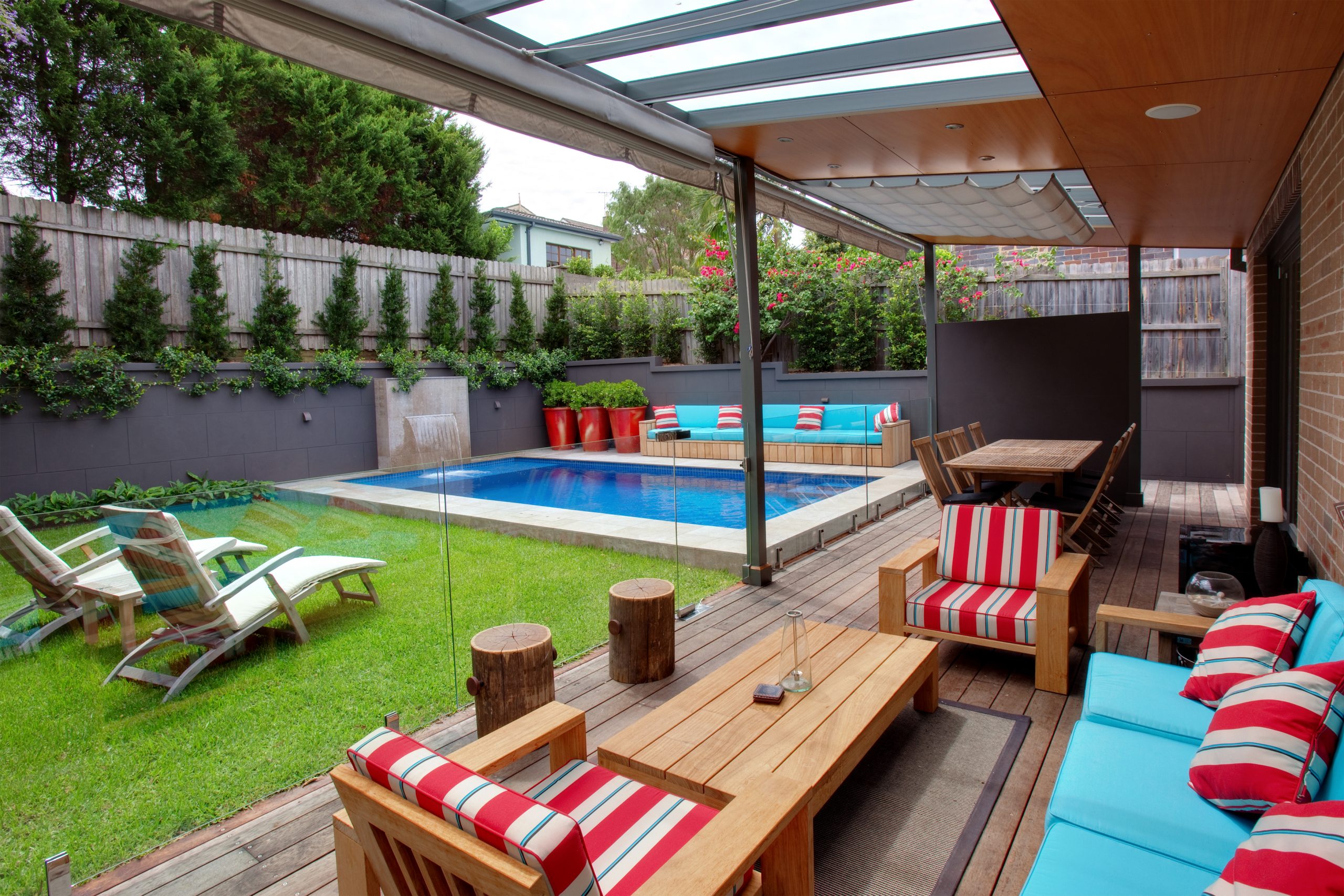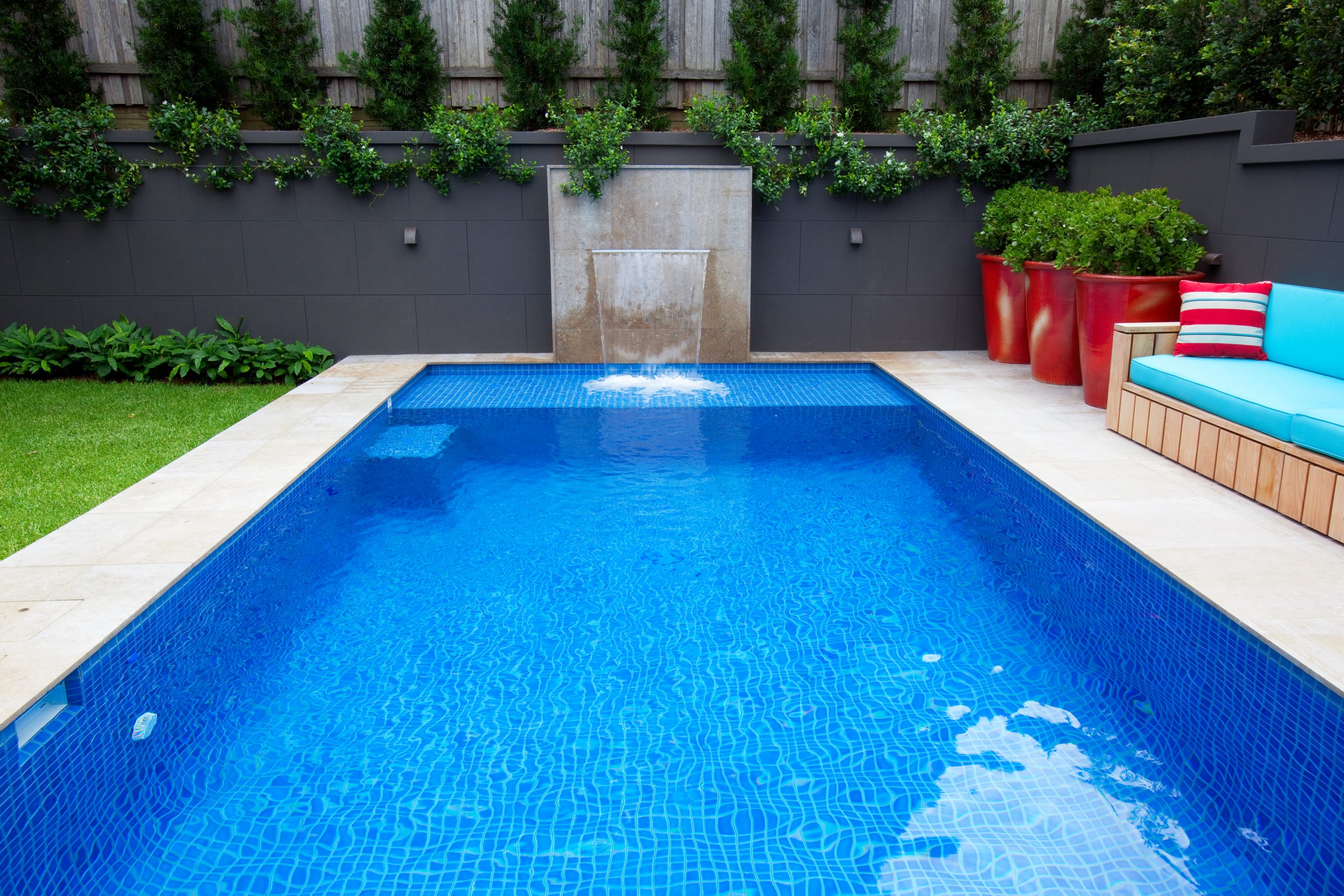 Creating a compact swimming pool which would integrate well with the existing retaining walls and outdoor living space was a key focus in designing this family pool. The clients' main objective was to further extend the alfresco area and install a water feature which would enhance the landscaped garden and provide an elegant aesthetic.
Accessing the backyard where the pool is situated was quite challenging, with machines and materials having to be taken through the carport into a workshop and into the side passageway. The 600mm access meant a mini-digger had to be used for the excavation.
As the retaining walls governed how the swimming pool could be sited, a rectangular, geometrically-shaped pool was deemed to be the best solution. To underpin the pool, it entailed drilling and pouring 55mm x 300mm diameter contiguous piers to a depth of 3.3 lineal metres.
The result is a 6m x 3.5m pool and pond with a 900mm water feature was installed in a specially-built stone wall. The pool's interior is fully tiled with ceramic tiles with a vivid blue hue, and Aquaquip underwater lights have been used for night-time swimming and to maximise the ambience at night. Glass fencing ensures a clear view of the pool and water feature from the outdoor and indoor living areas.
An in-floor cleaning system facilitates maintenance, and the pool also features a cartridge filtration system and gas heating.