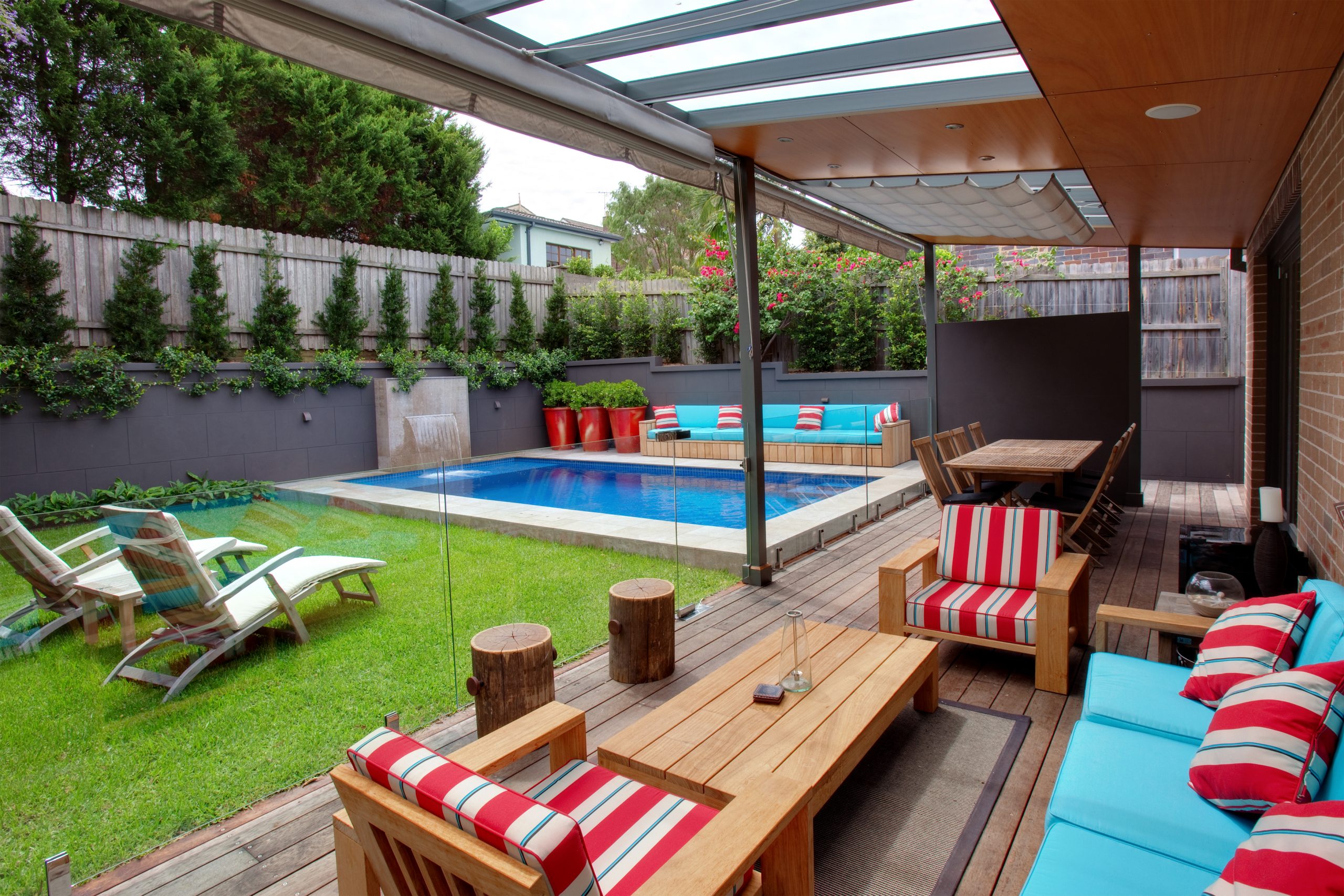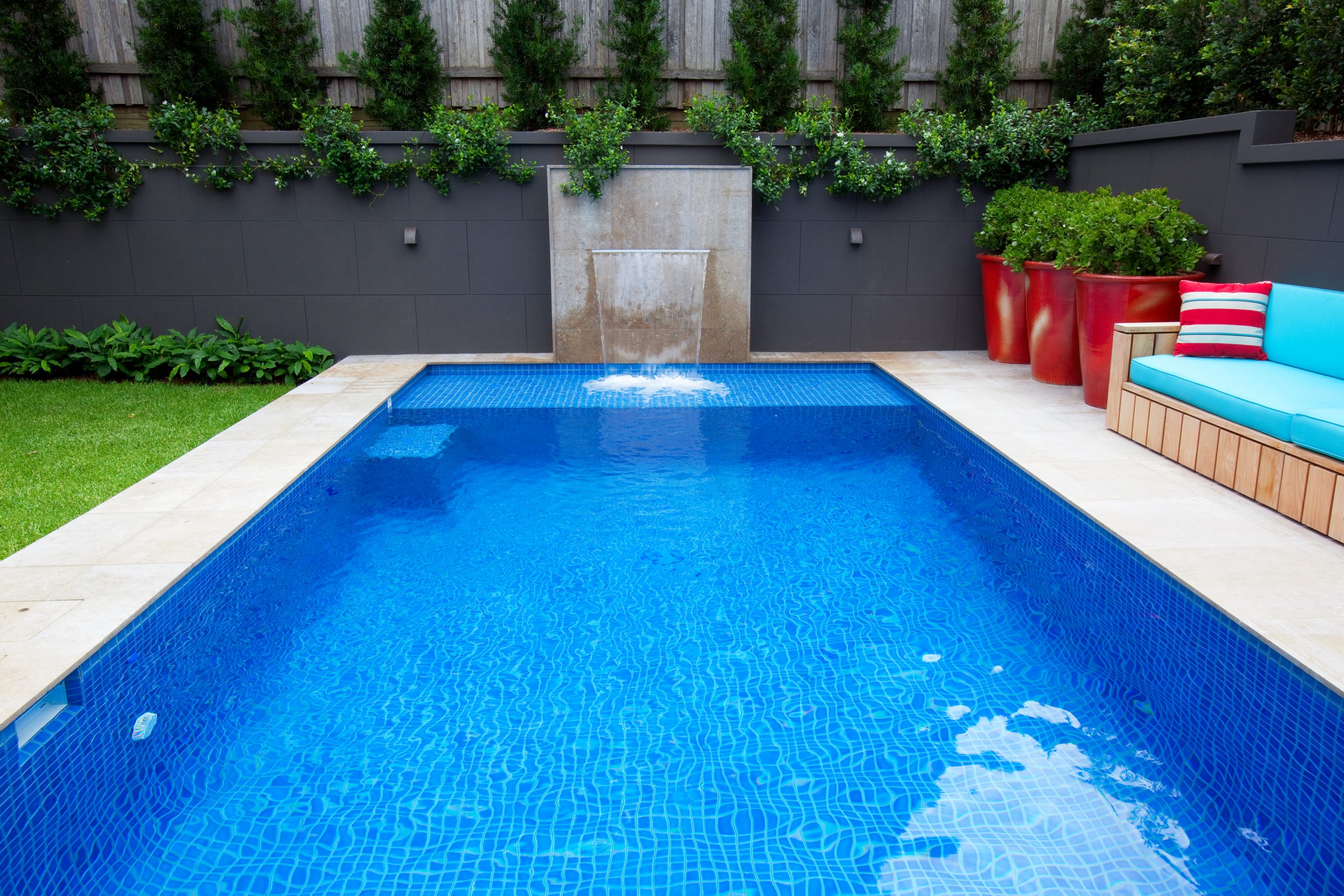 South Coogee Concrete Plunge Pool
Creating a compact 6m by 3.5m in ground concrete plunge pool that would integrate well with the existing retaining walls and outdoor living space was a key focus of this project.
The owners wanted to extend their alfresco dining area, so a clean lined rectangular design was positioned at one end of the garden and to deliver on their desire for an elegant aesthetic, we added a sheer decent water feature.
The pool interior is finished with vivid blue ceramic tiles and fitted with Aquaquip underwater lights for night-time dips and an attractive ambience. Glass fencing ensures a clear uninterrupted view of the pool and water feature from the alfresco area.
This pool is a great example of how Sunrise Pools overcomes site access challenges. The narrow 600mm access had us thinking outside the box to find a solution, which was to transport materials and a mini digger through the carport, workshop and side passageway.
Site challenge: The type of site required the pool to be installed in a specially-built stone wall and with contiguous piers to a depth of 3.3 metres.
Water treatment & maintenance:
The pool is filtered with a cartridge system and heated with gas. An in-floor cleaning system provides easy maintenance.