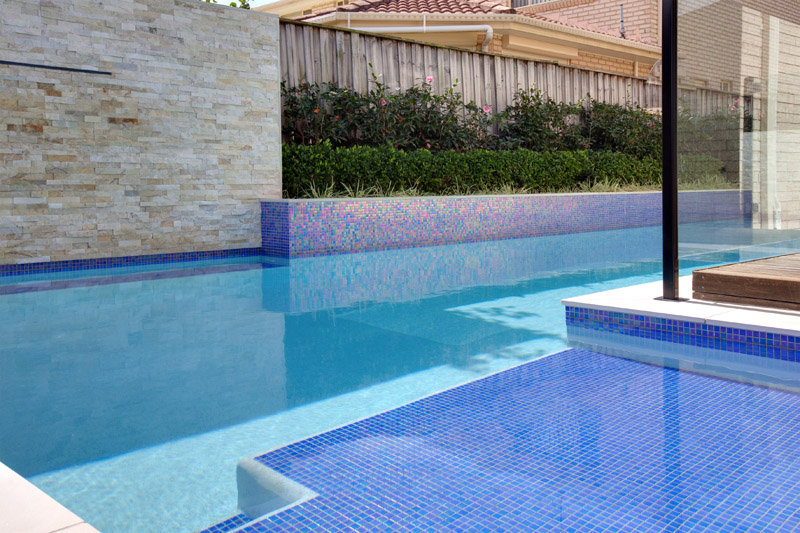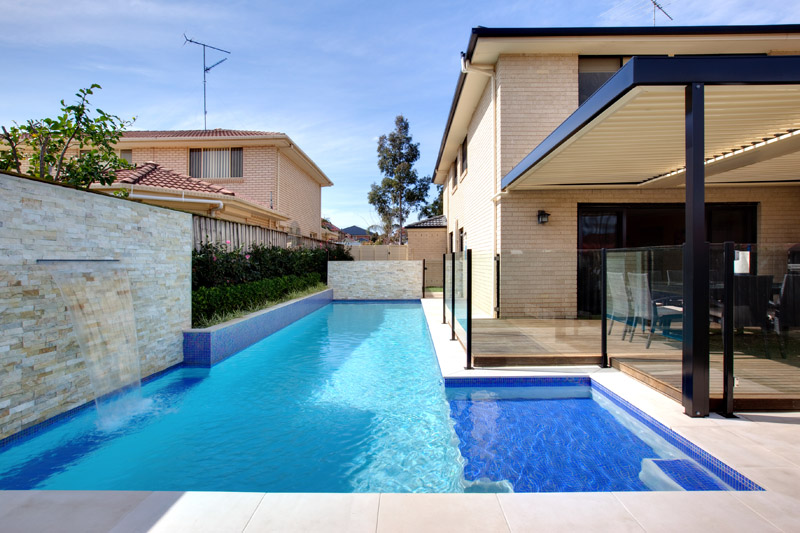 Taking these key requirements and the particular site into consideration, Sunrise Pools designed a 12m x 3m-4.5m formal-style pool, which is perfectly positioned at the side of the home and adjoins the covered deck area.
A stacked stone feature wall adjacent to the deck has a stunning horizontal water feature, which includes energy-efficient LED lighting, further enhancing the ambience. Stacked stone has also been used for a wall at the far end of the pool. Linking the two stone walls is a retaining wall / planter box, which has been tiled with iridescent mosaic tiles, which give a stunning rainbow effect. These tiles have been used for the expansive entry area of the pool.
The pool's interior has been finished in Sunrise White with blue fleck, with contrasts beautifully with the mosaic tiles. The same mosaics have also been used for the waterline tiles.
To blend with the feature walls, light-coloured stone has been used for the coping and to cap the retaining wall / planter box. This stone perfectly defines the pool area.
Aquastar LED lighting further enhances the pool at night time, whilst glass pool fencing ensures the view over the pool area isn't obstructed. To extend the swimming season, solar pool heating was chosen, and Aquaquip filtration equipment was installed. Accessing the site was easy, with standard excavation and some piering required.