Kellyville
Style:

Inground Concrete Family & Lap Pool

Size:

12m x 3m-4.5m

Interior:

Pebble

Coping:

Light-toned stone

Additional Features:

Stacked stone feature wall
Water feature with LED lighting
Solar heating
LED underwater lights
Extended ledge
Contact Us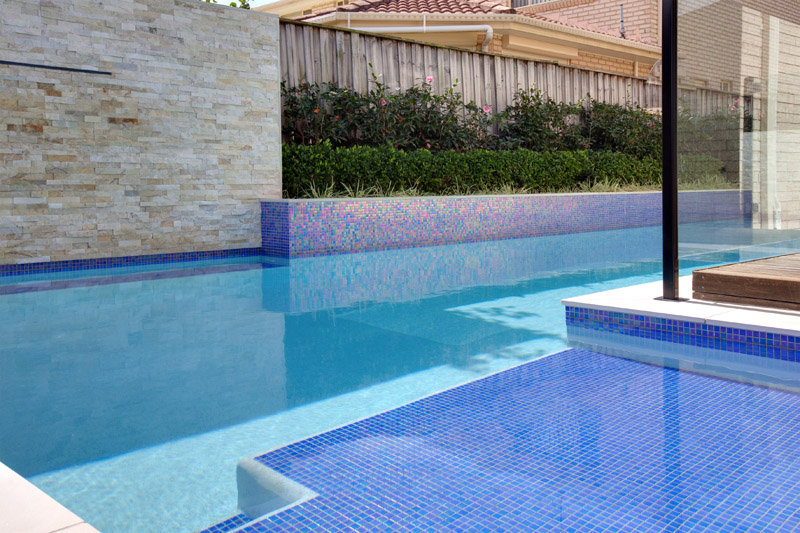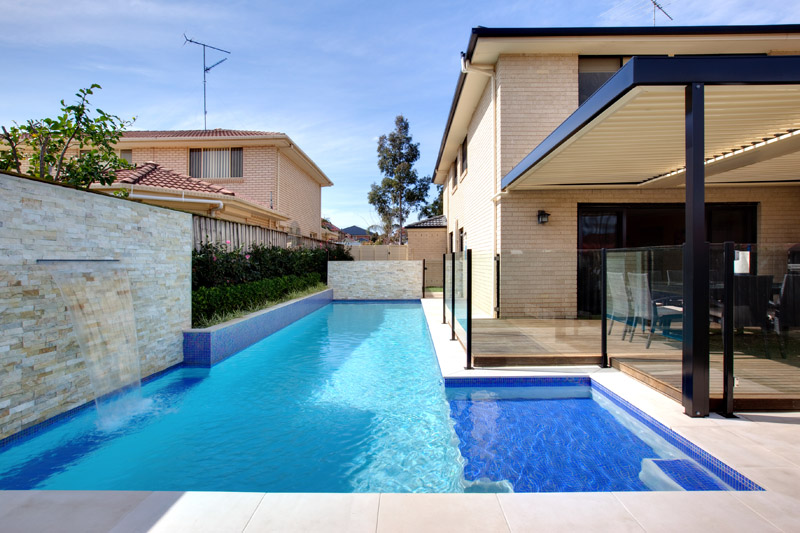 Kellyville Inground Concrete Family & Lap Pool
To create this 12m long family pool, we positioned it along the side of the home with an easy-access 4.5m swim-out/entry area adjoining the covered outdoor deck.
One stunning stack stone feature wall defines the end of the pool and hides the side gate while another, positioned opposite the extended ledge and the deck, incorporates a stunning horizontal water feature enhanced at night by energy-efficient LED lighting.
The extended ledge, step and waterline feature stunning iridescent mosaic tiles, which have been continued along the face of a retaining wall fitted with a planter box to soften the look.
The pool's Sunrise White pebble interior with blue fleck contrasts beautifully with the mosaic tiles, light-toned stone coping and retaining wall, and the planter box capping harmonises with the stack stone and home's exterior.
Glass fencing ensures an uninterrupted view of the pool and Aquastar LED lighting enhances it at night. To extend the swimming season, solar pool heating was installed,
Water treatment & maintenance:
Aquaquip filtration keeps the water sparkling clean.