Camden Hills
Style:

Inground Concrete Pool

Size:

12m x 3m

Interior:

Pebble

Coping:

Stone

Additional Features:

Fully tiled feature wall
Sheer decent water features
LED underwater lights
Paramount in-floor cleaning system
Contact Us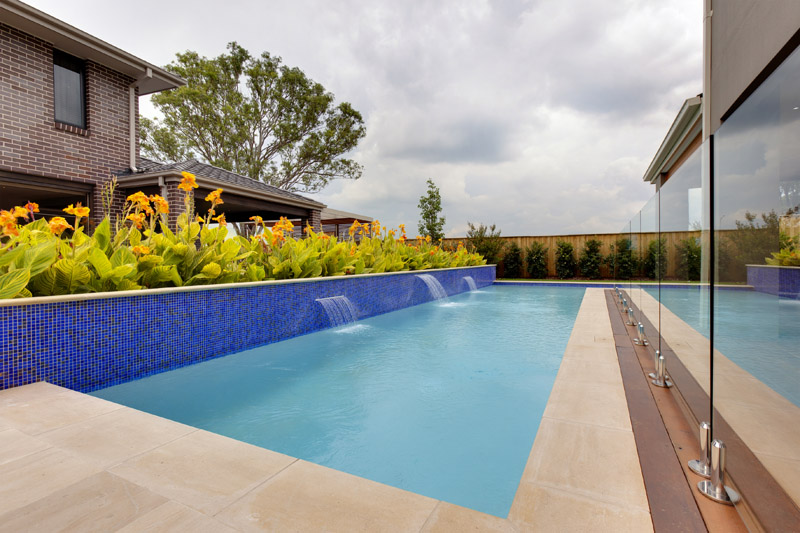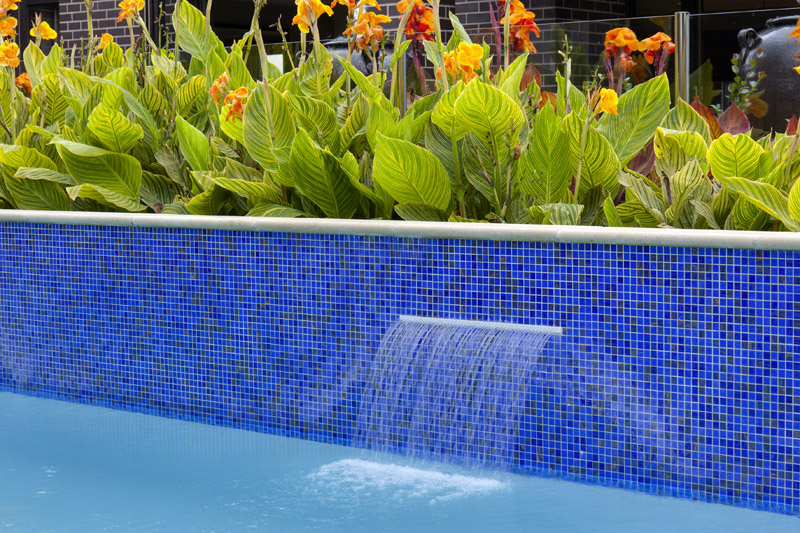 Showcasing seamless indoor / outdoor living was a key requirement for this display home in the north western suburb of Camden Hills. A 12m x 3m pool was designed to abut the home and the boundary fenceline, with a carefully positioned garden separating the home and its next door neighbour.
A specially designed outdoor room opens out onto the pool and deck area, with glass fencing ensuring the view from the indoor and outdoor living spaces isn't obstructed. Three water features, the middle one set higher than the other two, have been installed along the length of the pool, which enhances the aesthetics of the pool and the outlook from the home. To enhance the visual effect at night, LED underwater lighting has been installed.
The pool has a Sunrise Crisp Blue interior with the fully tiled feature wall and waterline providing a vivid blue contrast. Stone coping and timber decking perfectly complement the hues of the pool.
For convenience purposes and ease of use, an in-floor cleaning system was put in, with an automatic water leveller eliminating the need to keep an eye on the water level. A sand filter with matching pump was also installed.