Camden Hills
Style:

Inground Pool with Full Length Feature Wall

Size:

12m x 3m

Interior:

Pebble

Coping:

Stone

Additional Features:

Fully tiled feature wall
Sheer decent water features
LED underwater lights
Paramount in-floor cleaning system
Contact Us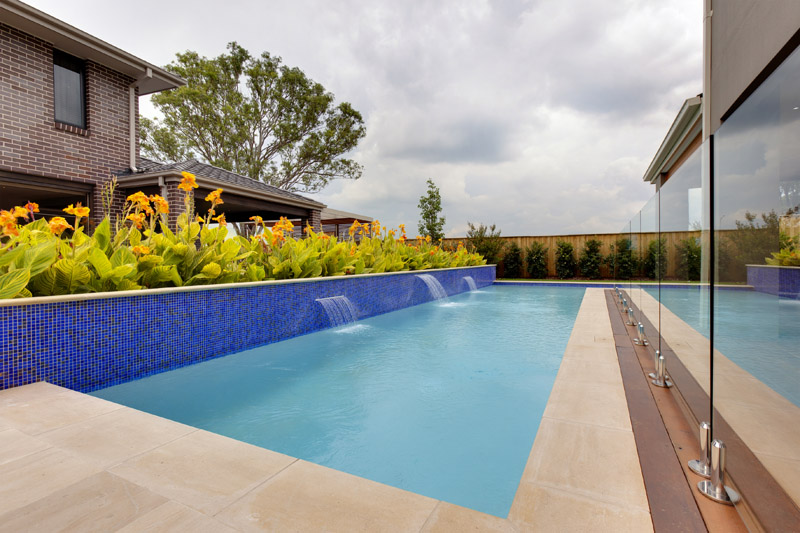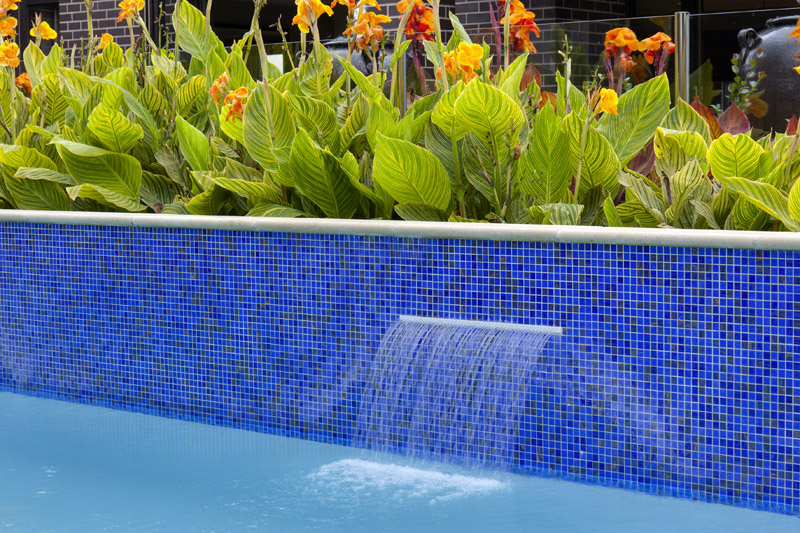 Camden Hills Inground Pool with Full Length Feature Wall 
The design and position of this long and generous sized concrete family pool delivered the client's key requirement for a seamless indoor-outdoor living area.
A fresh Sunrise Crisp Blue interior is complemented with a full length feature wall and waterline in contrasting vivid blue tiles and stone coping completes the look.
A glass pool fence ensures uninterrupted views of the pool and its water features from the house and a raised garden running the length of the 12m x 3m pool provides privacy and a feature.
LED underwater lighting showcases the pool at night.
Water treatment & maintenance:
The pool is filtered with a sand filter and matching pump and includes an automatic water leveler and an in-floor cleaning system to offer easy low maintenance.