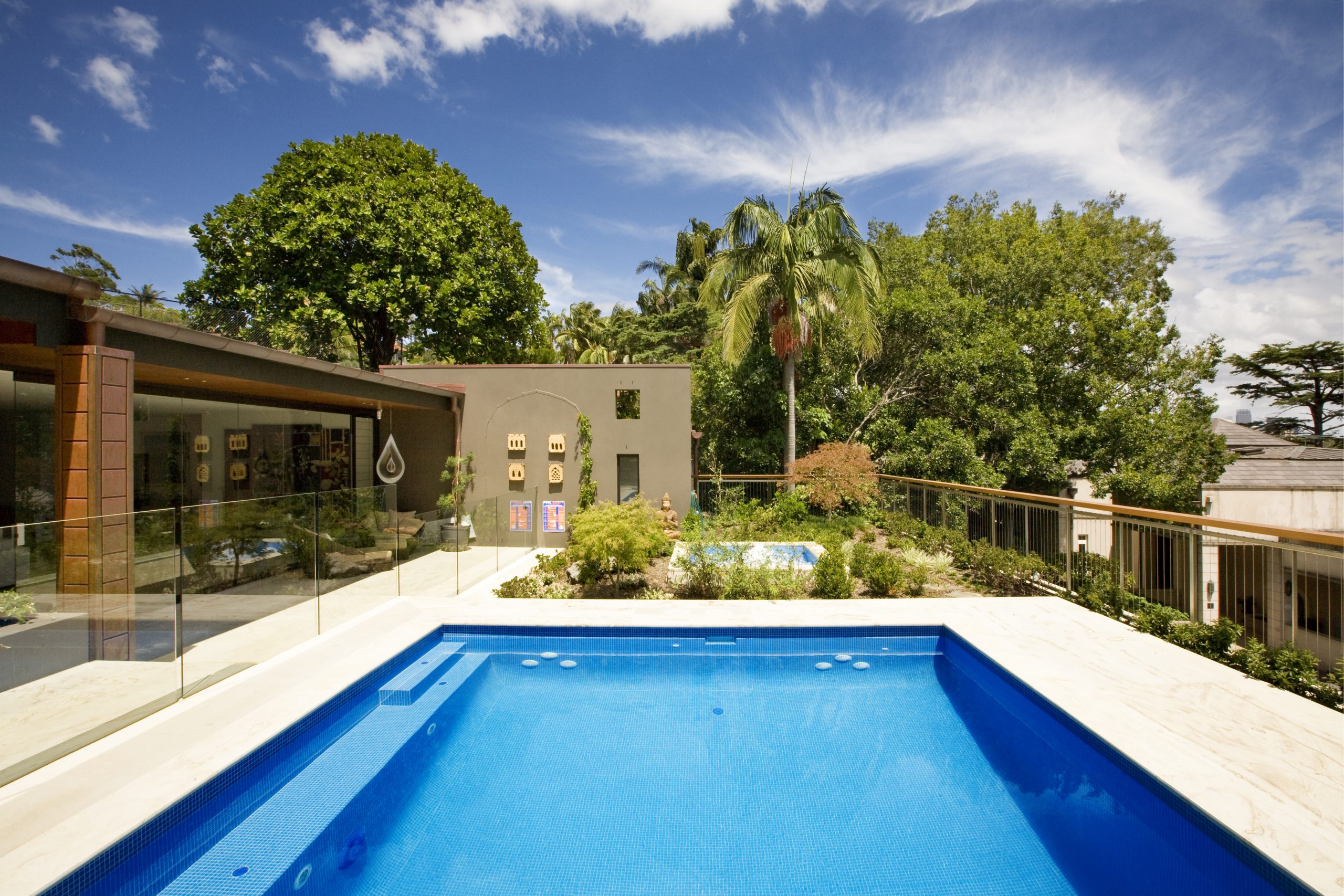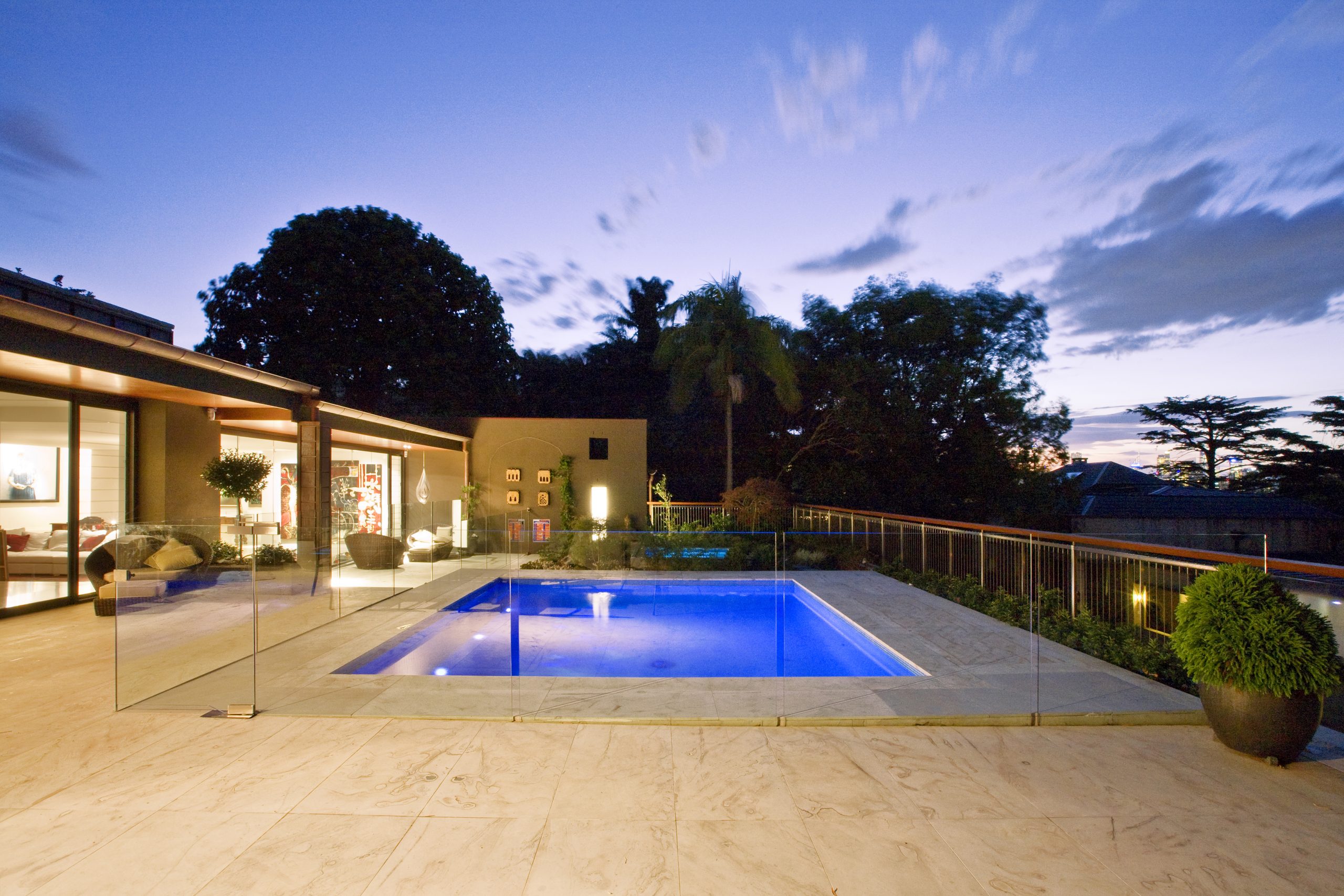 For several reasons, the construction of this pool was somewhat challenging. For example, the pool is built above an existing garage, which meant access was difficult. In addition, another major challenge was creating an opening from the pool to the home's existing living room, to enable a 2.5m x 1m toughened glass feature window to be installed. To build the window, glass had to be craned up to the site, and four men were needed to do the waterproofing and installation.
The pool itself is 6.2m x 4.5m in size, with an average depth of 1.4m. There is also a separate 4m spa, set amidst an extensively landscaped garden area. The area in which the pool and spa are located is a vital extension to the home's indoor/outdoor living and entertaining areas, and glass fencing maximises the view over the gardens, pool, spa and harbour in the distant.
The pool and spa are fully tiled with 25mm x 25mm glass mosaic tiles, and richly textured stone coping blends with the expansive paved areas of the alfresco areas.
Aquaquip lighting was used in the pool and spa, with lights strategically placed in the pool itself to enhance the ambience when looking through the glass window from the living room. It ensures the pool is almost like a unique artwork in this space.
Operating the pool has been facilitated by installation of an in-house control system, and there is also an in-floor cleaning system and gas heater. Additionally, there is a spa side control system, which enables it to be operated from the spa.