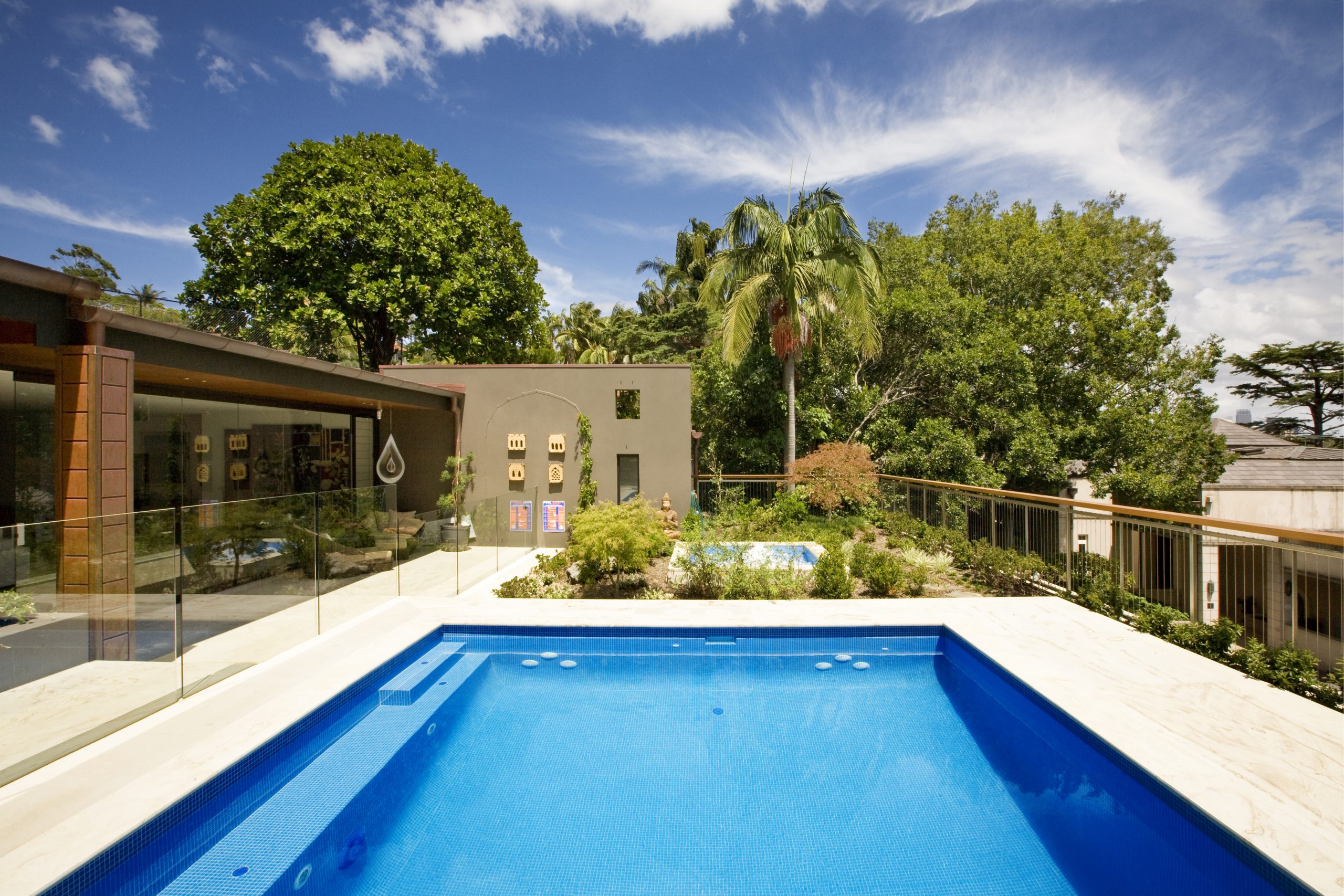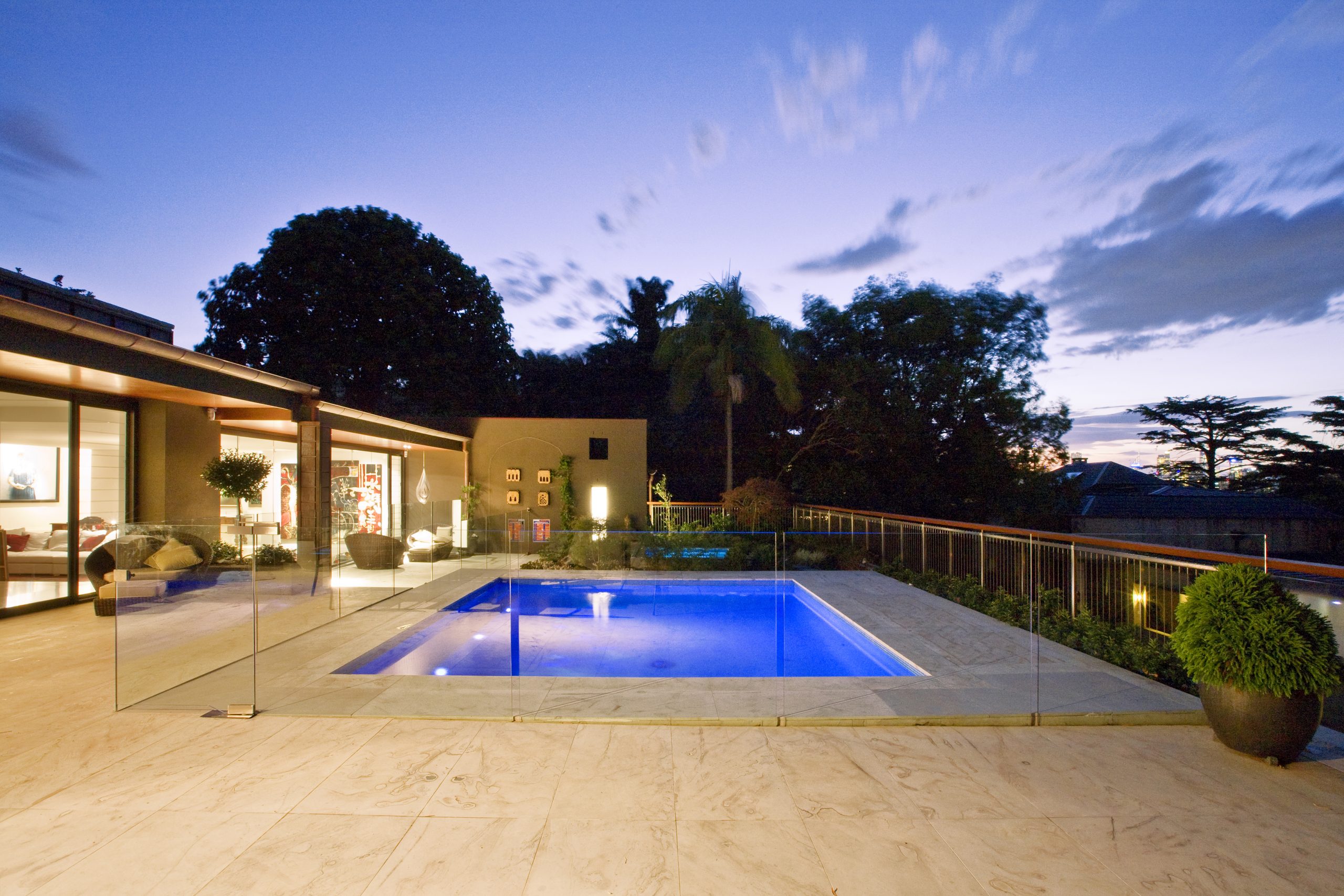 Bellevue Hill Concrete Pool and Spa with Glass Viewing Window
This stunning, elevated pool is a great example of how our experience and expertise enables us to design and build inground  pools to a client's brief, which in this case, was to position the elevated concrete pool above their garage and install an underwater viewing window into the home's living room.
As the site was above street level, the 2.5m x 1m viewing window's toughened glass had to be craned up to the site and required four men to waterproof and install.
Glass fencing and richly textured stone coping complete the pool and spa area and are an extension of the home's indoor-outdoor living and entertaining spaces. A landscaped garden surrounding the spa softens the overall look.
The 6.2m x 4.5m pool and 4m spa are both fully tiled with 25mm x 25mm glass mosaic tiles, which give the water an inviting rich blue hue.
Aquaquip lighting was used in the pool and spa, with the lights strategically placed in the pool to enhance the ambience. A gas heater was installed to extend the swimming season to all year round.
Water treatment & maintenance:
An in-house control system was installed for ease of operation of the pool and the spa features a spa-side control system. In-floor cleaning system ensures ease of cleaning and maintenance.