Kellyville
Style:

Geometric Inground Concrete Pool

Size:

7m x 4m

Interior:

Pebble

Coping:

Light reconstituted stone

Additional Features:

Solar heating
Stacked stone feature wall
Sheer decent water feature
Contact Us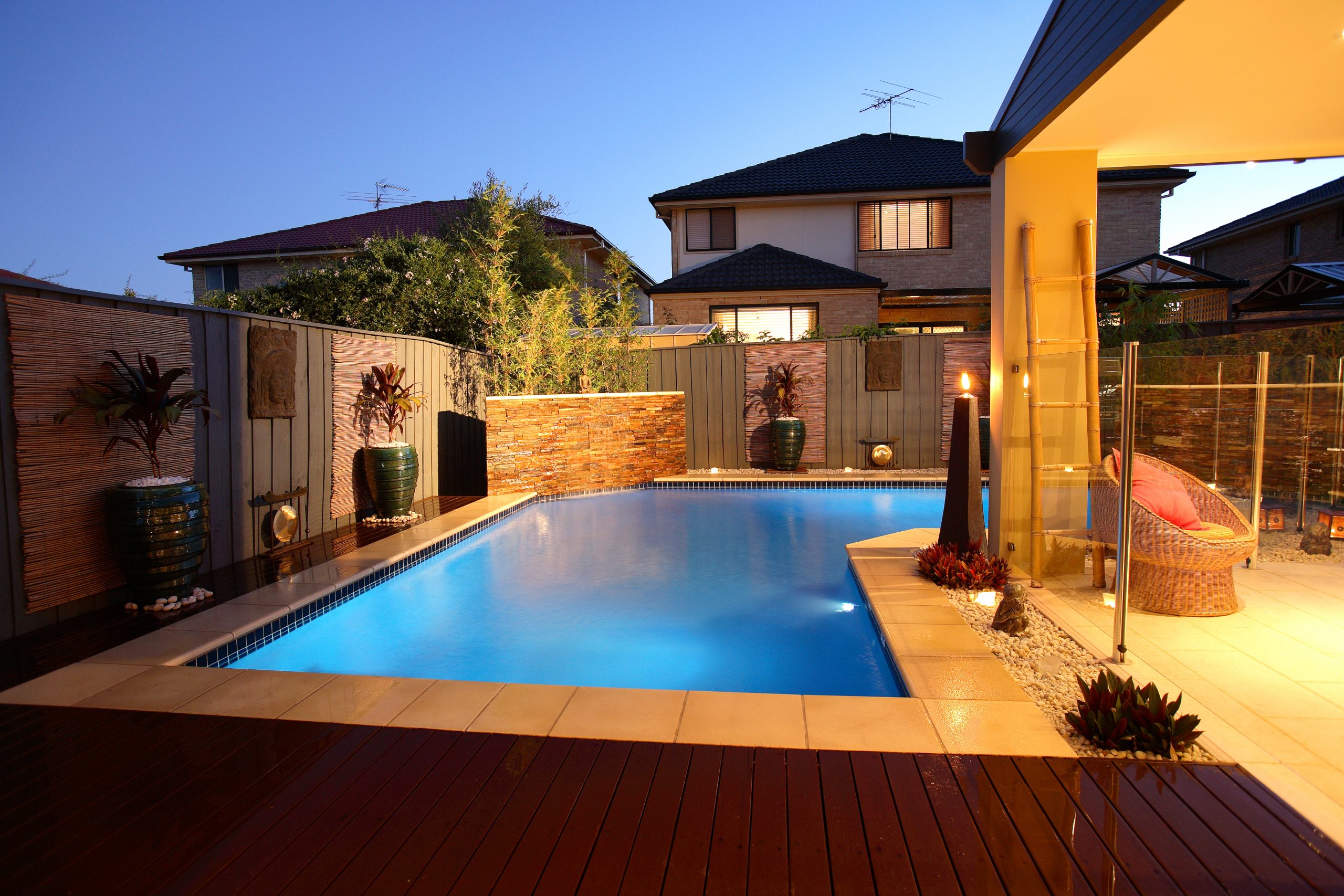 Kellyville Inground Concrete Pool 
This 7m by 4m geometric inground concrete family pool was designed to flow seamlessly from the home's outdoor terrace, with semi-frameless fencing ensuring uninterrupted views of the water and stack stone wall with cascading water feature. The pool was specifically designed to be installed in a compact, rear corner area.
The pool surface is finished in dark blue Quartzon, highlighted by a mosaic waterline tile, and a natural stone surround.
Water treatment & maintenance:
The pool is filtered using a sand filter and is solar heated for extended swimming.