Kellyville
Style:

Geometric Inground Concrete Pool

Size:

7m x 4m

Interior:

Pebble

Coping:

Light reconstituted stone

Additional Features:

Solar heating
Stacked stone feature wall
Sheer decent water feature
Contact Us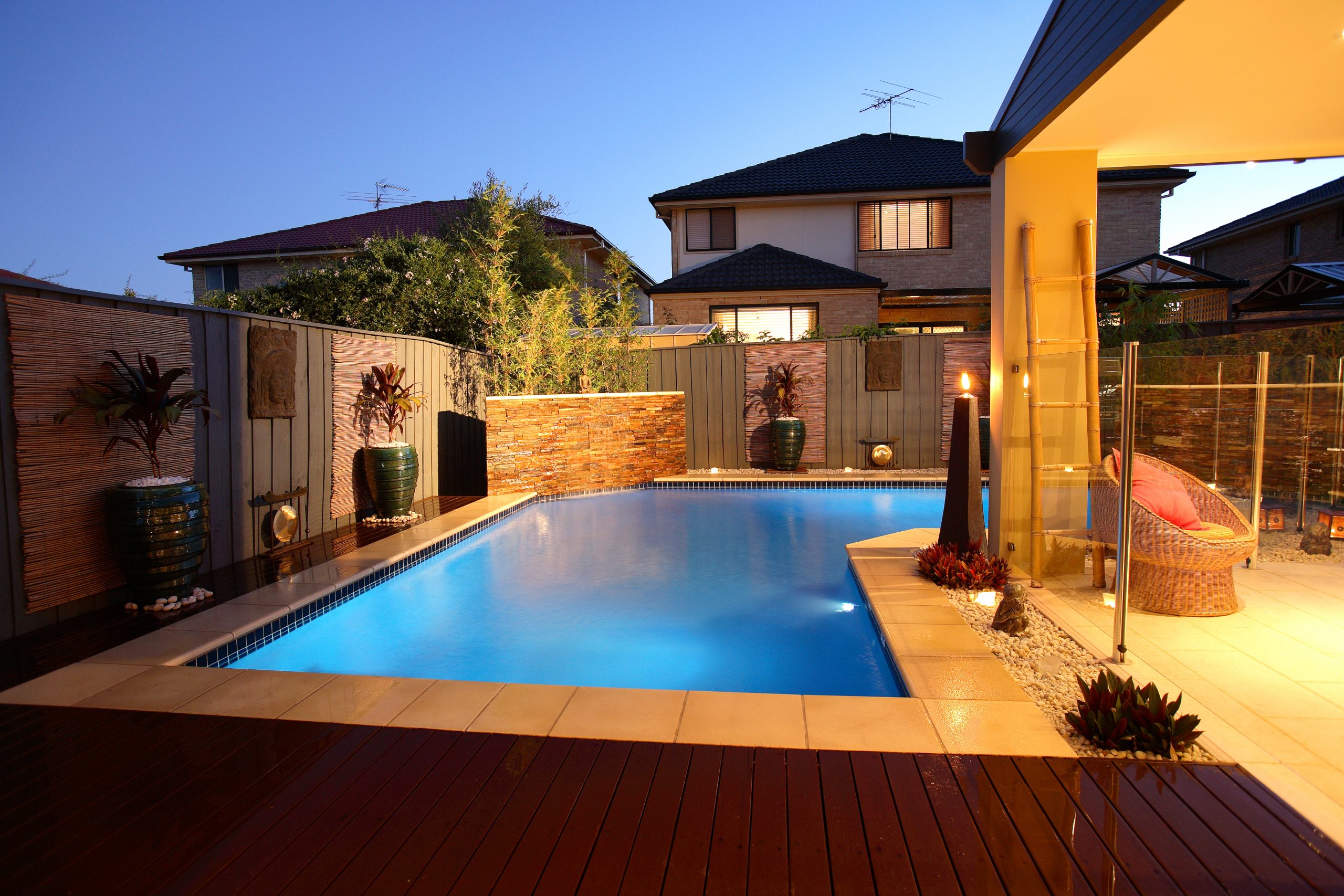 This magnificent pool was created in a very small rear corner area of the residence. The pool which is approximately 7m x 4m flows directly off the rear covered terrace of the residence.
A semi-frameless glass fence provides uninterrupted views of the water. A raised feature wall, finished in stacked stone, incorporating a water cascade, creates a fabulous affect.
The pool is finished in dark blue quartzon, which is highlighted by a mosaic waterline tile, and a light reconstituted stone surround. The pool is filtered using a sand filter, and is solar heated for extended swimming.