Castle Hill
Style:

Inground Pool and Spa with Feature Walls and Stepping Stones

Size:

10m x 3.5m

Interior:

Pebble interior pool and Fully tiled spa

Coping:

Natural Stone
Contact Us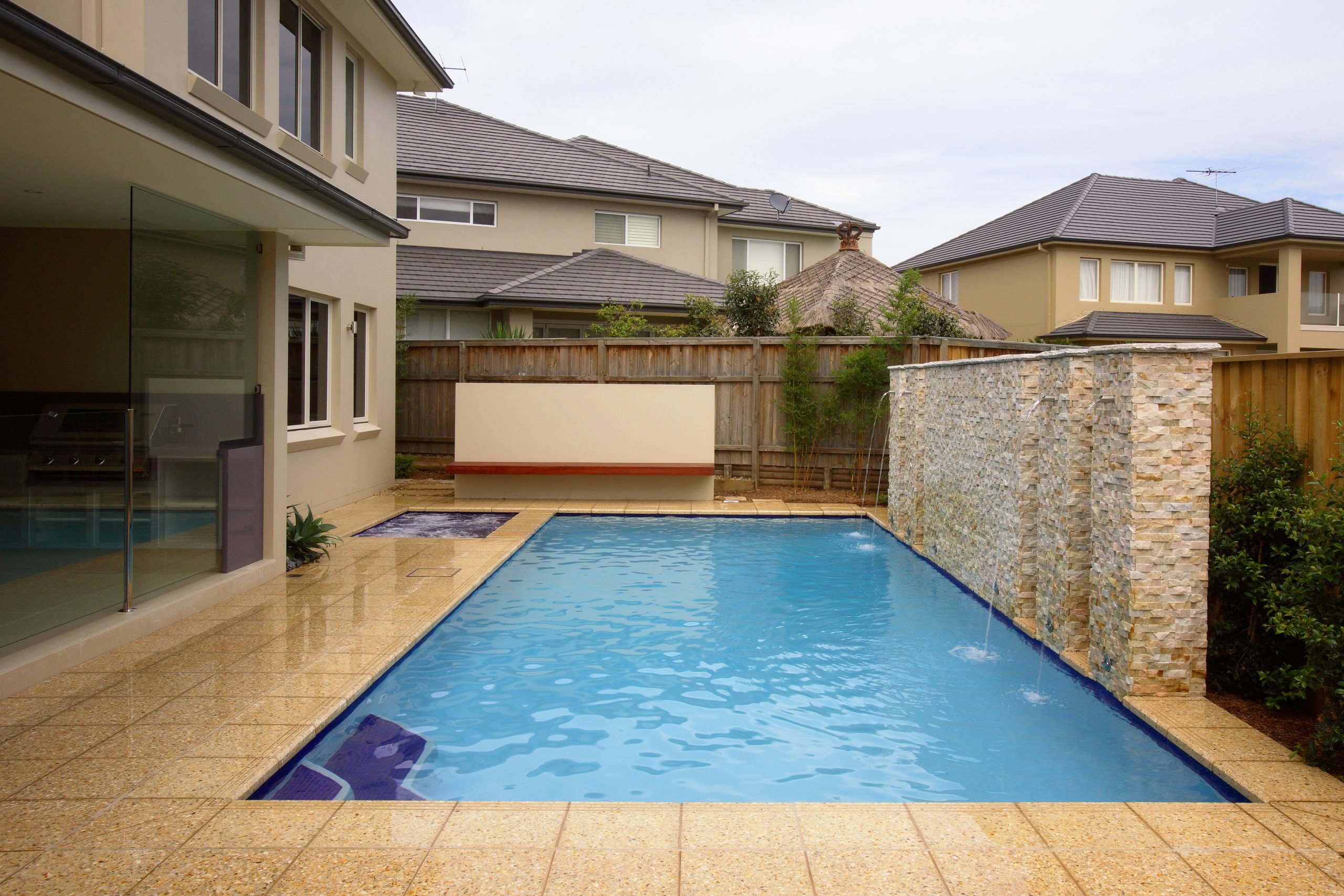 Castle Hill Inground Pool and Spa with Feature Walls and Stepping Stones
This traditional-style in ground family pool with adjoining spa features two stand out features that create visual interior and a touch of fun: five stack stone feature walls with water spouts and stepping 'stone' pavers between the spa and pool. The 10mx3.5m pool is equally perfect for swimming laps and family fun.
The spa's deep blue mosaic tiled interior gives it a cosy and inviting look while a submerged ledge seat on three sides accommodate the whole family. Matching mosaics were chosen for the concrete pool's waterline to create a visual link to the spa.
Stone pavers create a seamless link to the home and the copping's three-line feature edge accentuate both the clean lines of the pool and its length.