Bella Vista
Style:

Inground Conrete Freeform Pool and Spa

Size:

7m x 4m

Interior:

Pebble

Coping:

Stone

Additional Features:

Astral MX400 gas heater
Flat loop solar heating
Aquaquip EVO2 underwater lights
LED strip light in feature wall
Contact Us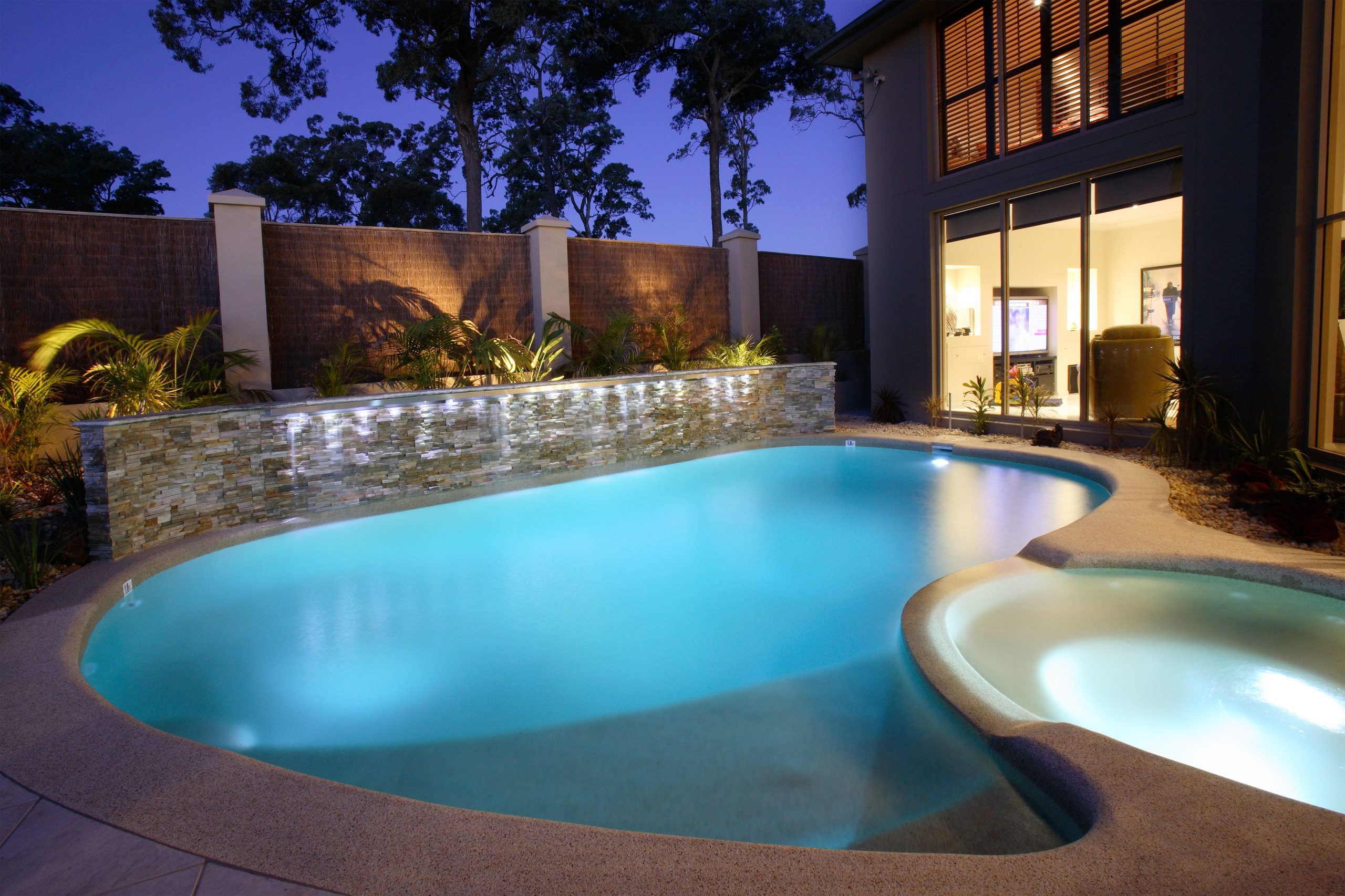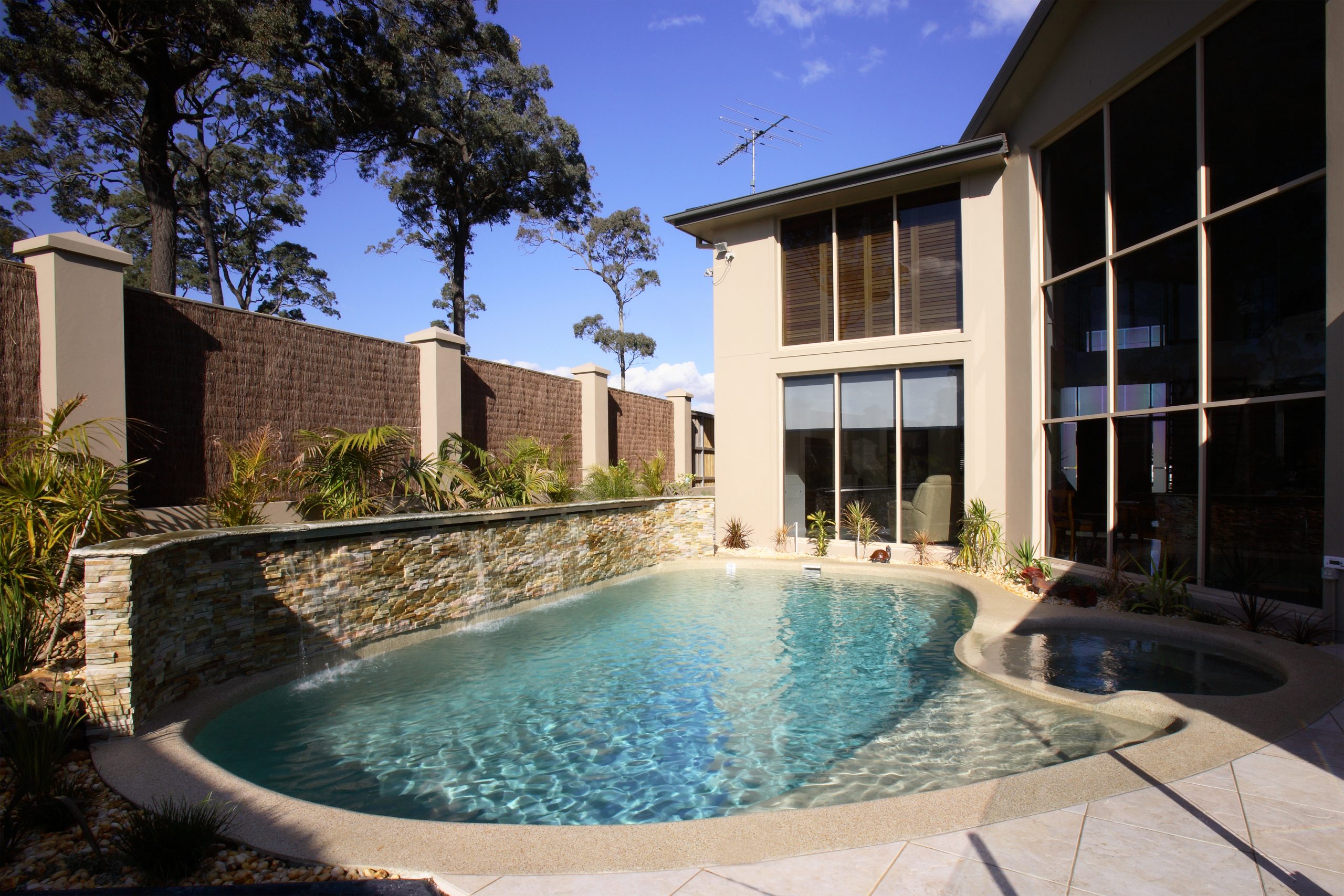 Bella Vista Concrete Freeform Pool and Spa 
This freeform concrete family pool is a generous 7m x 4 m and finished with a Pebble interior, stack stone feature wall and Rolled Pebble coping to enhance its natural look.
The pool's easy-access ledge and easy viewing due to its close proximity to the home and large windows help makes it family friendly.
Underwater Aquaquip lights and a discrete LED light strip under the 6m long stack stone feature wall's capping enhance its design and create a stunning feature at night.
The combination of an Astral MX400 gas heater and flat loop solar heating system extend the swimming season and create a welcoming temperature for a night time swim.
The pool has a pebble interior with navy glass waterline tiles adding a dramatic touch. An expansive, multi-toned stone feature wall further enhances the privacy and the aesthetics of the pool while a horizontal water feature creates a dramatic cascade of water.
Water treatment & maintenance:
For ease of maintenance, an in-floor cleaning system was installed, in addition to Aquaquip pool filtration.