Cherrybrook
Style:

Geometric Inground Concrete Pool

Size:

9m x 4m

Interior:

Pebble

Coping:

Reconstituted stone

Additional Features:

Jet Vac pool cleaner
Feature wall with sheer decent water feature
Contact Us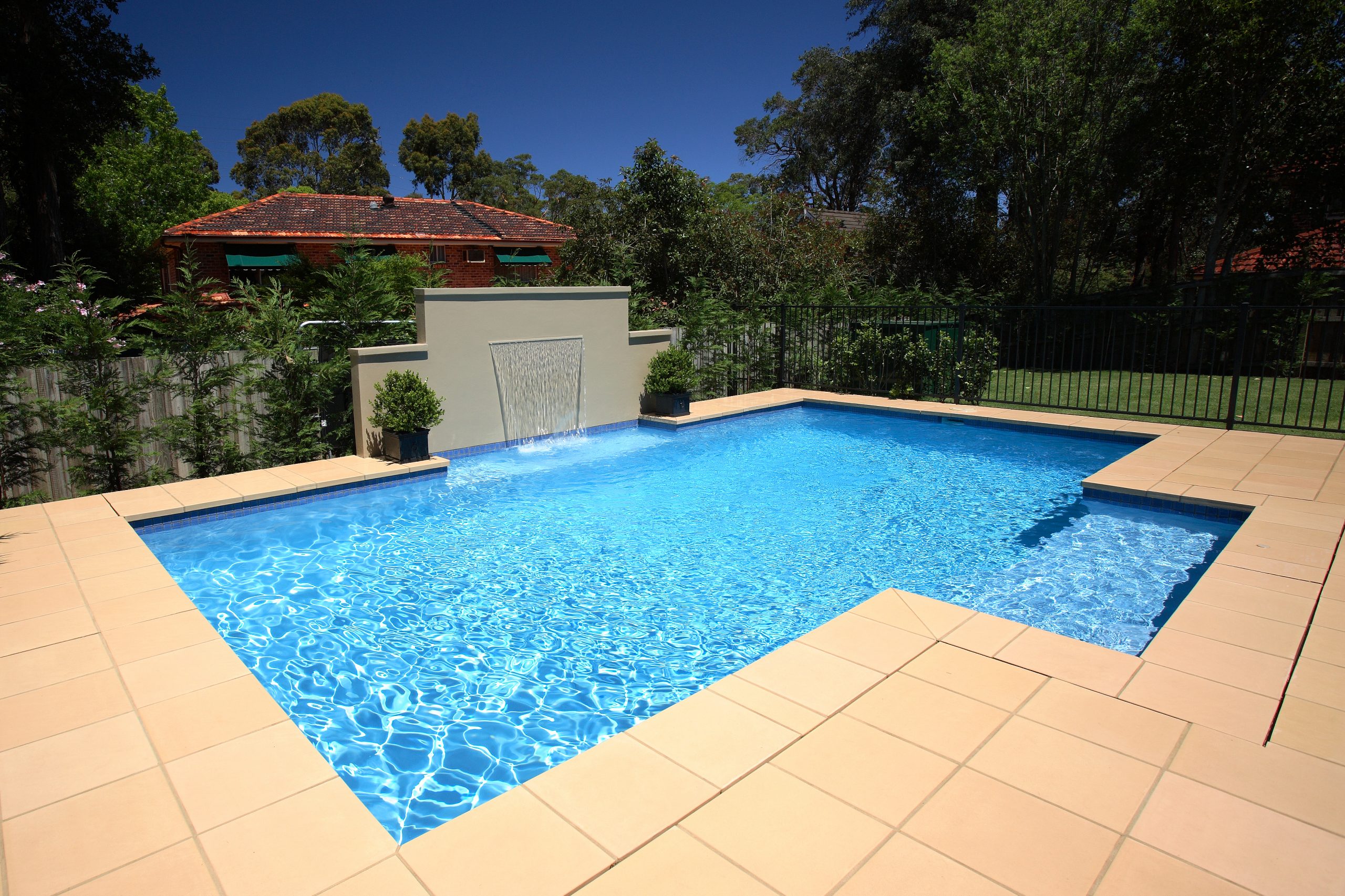 This formal 9m x 4m pool was constructed flowing off the entertaining area of the residence. The pool and the entertaining area form one large level area.
A raised feature was constructed at the rear of the pool where the inbuilt water cascade flows onto a ledge area, providing many hours of fun for the children. The wall is rendered, painted, and has a feature capping. The pool has a mosaic waterline tile, a reconstituted stone surround, and has a pebble interior finish.
The water cascade flow can be adjusted to suit, and is operated be the pool filtration. The simple neat lines have a fabulous visual aspect when viewed from the residence. The pool is filtered using a sand filter, chlorinated using a sensor dosing chlorine system, and cleaned with a jetvac pool cleaner, which provides the client with a low maintenance pool.