Cherrybrook
Style:

Concrete Pool with Water Feature

Size:

9m x 4m

Interior:

Pebble

Coping:

Reconstituted stone

Additional Features:

Jet Vac pool cleaner
Feature wall with sheer decent water feature
Contact Us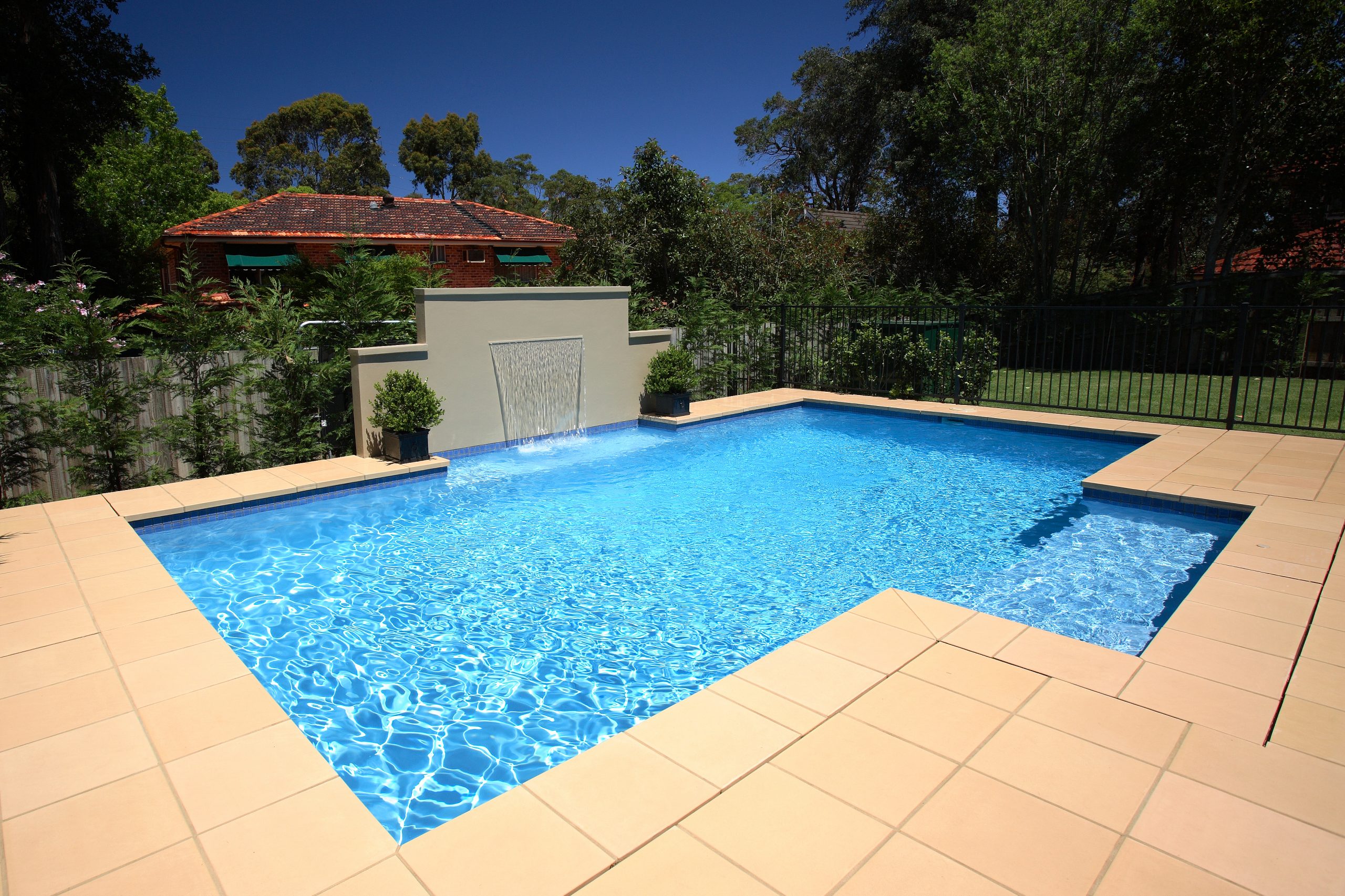 Cherrybrook Concrete Pool with Water Feature
This clean-lined inground concrete pool was given an eye-catching raised, rendered and painted feature wall and sheer decent water feature that flows onto an extended ledge – the perfect spot for you to cool off and your kids to play. The water cascade flow can be adjusted and is operated by the pool filtration.
The pool's interior is a pebble finish with a mosaic waterline tiles creating sparkling blue water while a reconstituted stone surround provides contrasting warmth.
Water treatment & maintenance:
The pool is filtered using a sand filter, chlorinated using a sensor dosing chlorine system, and cleaned with a Jetvac pool cleaner, which offers year-round low maintenance.