Hunters Hill
Style:

Elevated Traditional Concrete Spa

Size:

2m x 1.85m

Interior:

Fully tiled

Coping:

Stone

Additional Features:

Aquaquip underwater lights
Contact Us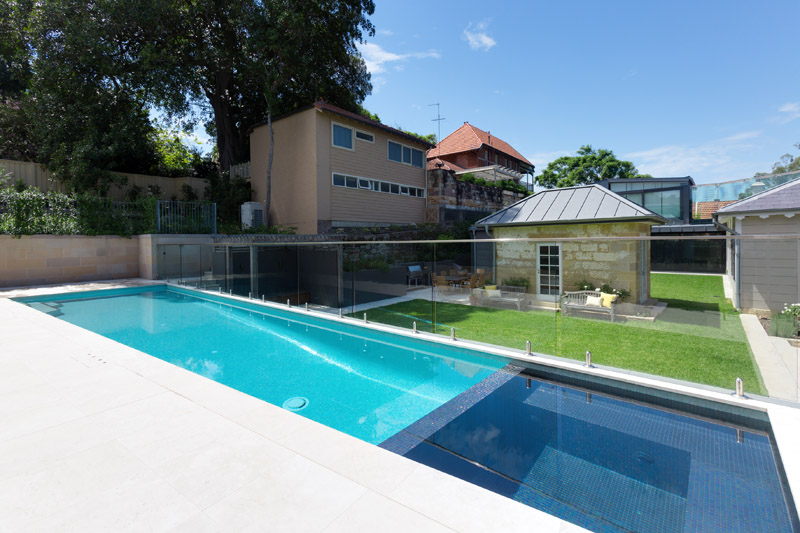 Stretching across almost the entire length of the boundary wall, and elevated off the ground, this 12.5m x 3.8m lap pool makes a bold impression on the urban landscape.
Located at the 12.5m end of the pool is a fully tiled, 2.0m x 1.850m, 1.0m deep spa, which features one multi-coloured light, and six spa jets adding a therapeutic element to the poolscape.
Illuminated with four, multi-coloured lights, the pool is also regulated by an in-house controller that enables the homeowners to automate and control pool and spa, including water features and lighting effects, with the push of a button.
To extend the swimming season and maximise use of the pool throughout the year, 32.0m2 of PVC panels have been installed on the roof of the house for solar heating. A natural gas pool heater is used during prolonged periods of cloudy weather.