Manly
Style:

Manly Terrace Raised Concrete Spa

Size:

2m x 2m

Interior:

Fully tiled

Coping:

Polished travertine
Contact Us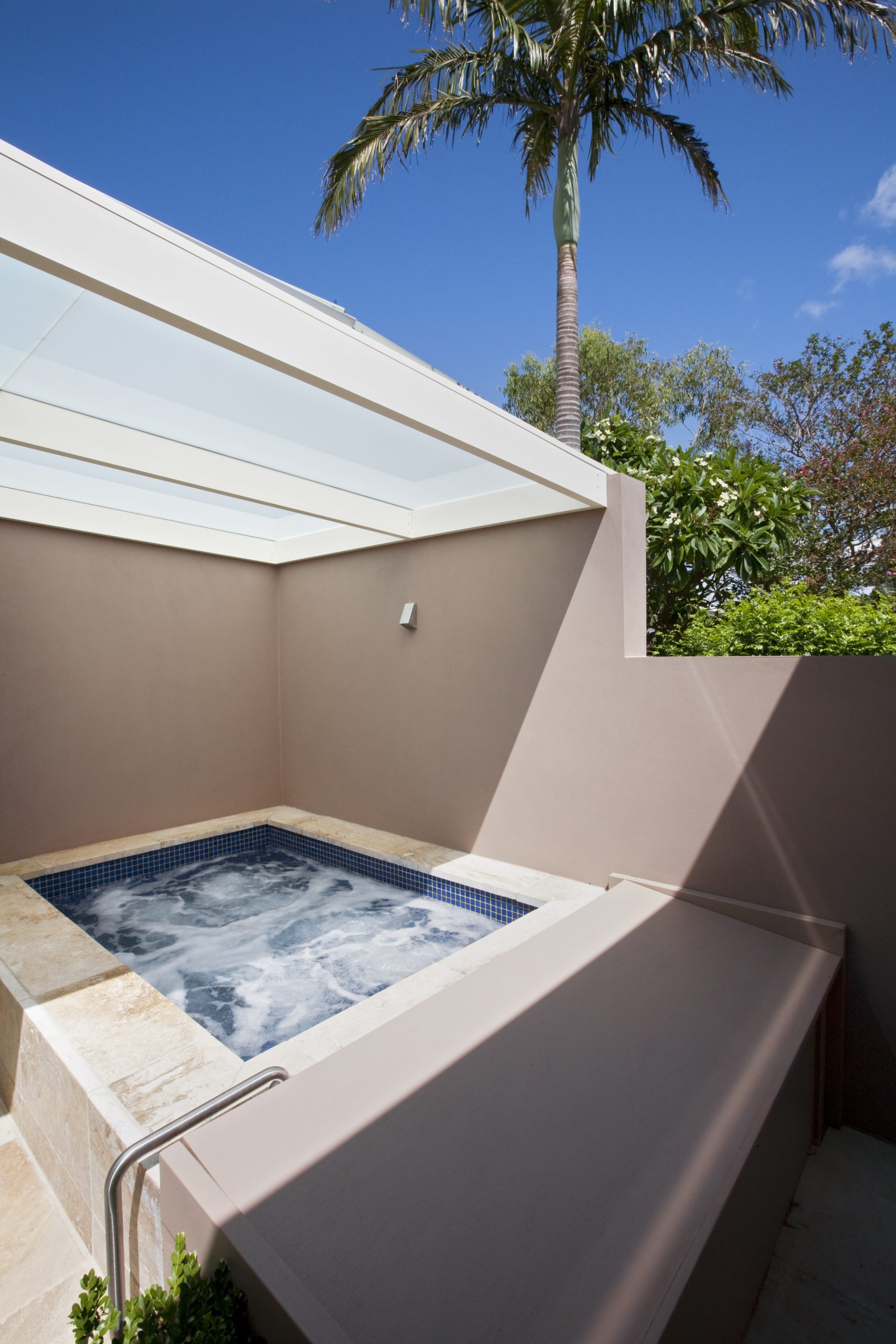 Manly Terrace Raised Concrete Spa
Building a spa in the corner of a terrace of this home proved somewhat challenging, as access was difficult. Excavation was primarily done by hand, with some machine assistance.
The 2m x 2m spa is designed to complement the expansive terrace with glass atrium, which leads from the indoor living area, and create a delightful outdoor living space. To facilitate construction, the spa was installed first, with the atrium being added later.
To ensure consistency and keep with the paving chosen for the terrace, Himalayan sandstone was used for the paved area around the spa and the stairs leading from the spa to the atrium. Polished travertine tiles were used for the spa coping, creating a superb contrast. The spa itself is fully tiled with ceramic tiles. Another feature are the retaining walls which provide protection and ensure the spa is more intimate. The spa is partly covered, but has good access to the sun and fresh air.
Gas heating ensures the perfect temperature all year round.