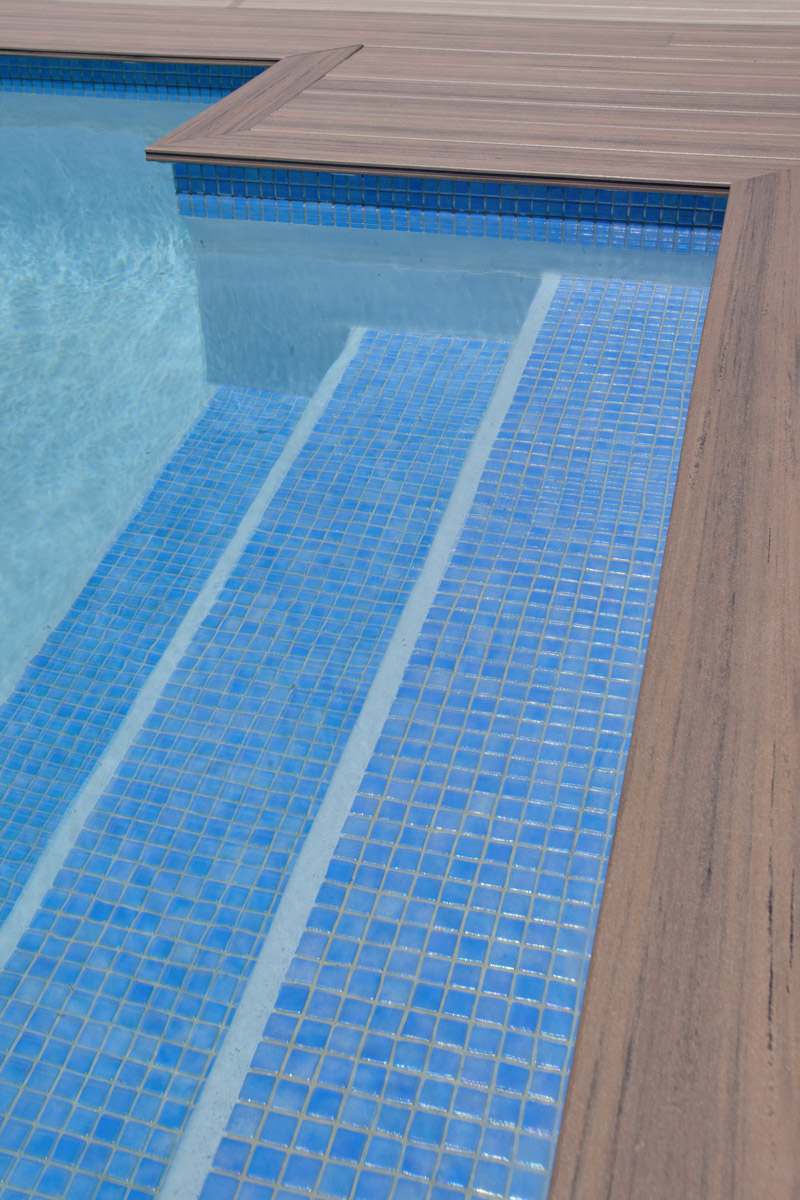 Kogarah Bay Inground Concrete Waterfront Pool
This stylish in ground concrete swimming pool on the edge of Kogarah Bay in southern Sydney is as eye-catching as the panoramic water views.
The pale blue quartz pebble interior of the pool has been matched with a slightly darker shade of tile for the waterline and steps, which create an inviting light blue water.
While the pool's waterside location presented a few challenges during its build – including tidal water and a sewer main – Sunrise Pools' pool design and building team overcame these issues by positioning the pool on 4m piles screwed into solid ground.
The resulting pool is a generous 9.5m x 4m with depths of 1m-1.7m and stretches from the rear of the home to the bay-front retaining wall. To ensure uninterrupted panoramic views, glass pool fencing was used on two sides of the pool.
Nautical-style reconstituted plastic and wood decking was chosen for the surrounds – the perfect finish for its maritime location – while strategically positioned underwater lighting creates a mesmerising effect at night and enhances the outlook from the home and poolside.
Water treatment & maintenance:
An automatic chlorine and pH sensor dosing system was installed, in addition to a sand filter and matching pump.