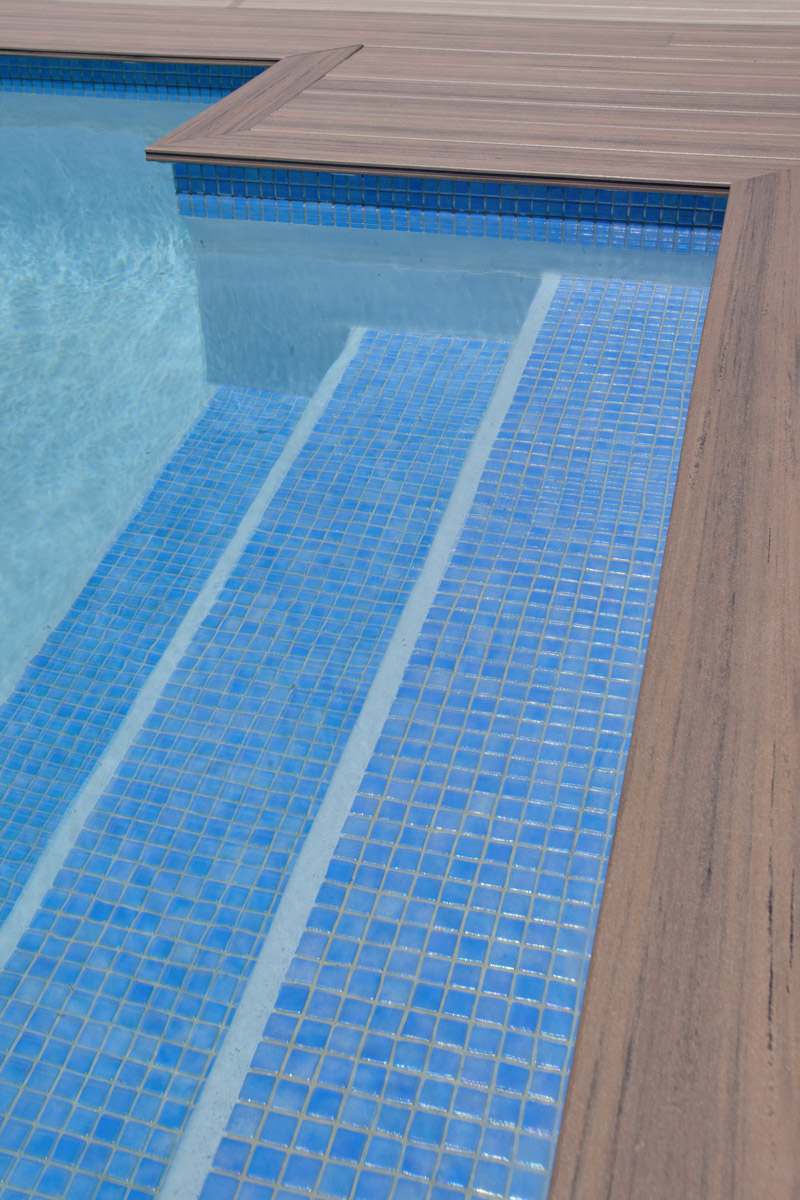 When it came to building this swimming pool on the waterfront at Kogarah Bay, there were a number of challenges. Not only did the pool have to bridge over the sewer main, the site was affected by the tides, which involved continual dewatering.
To solve the issues, the entire pool was designed to sit on screw piles of approximately 4m, which were screwed into solid ground.
The 9.5m x 4m pool, which has depths of 1m-1.7m, stretches from the rear of the home to the retaining wall which fronts the bay. To ensure the panoramic views aren't obstructed, glass fencing was used on two sides of the pool.
A pale blue quartz interior contrasts perfectly with a slightly darker shade of tile which was used for the waterline and steps into the pool.
With the pool such as vital part of the home, an automatic chlorine and pH sensor dosing system was installed, in addition to a sand filter and matching pump. Strategically positioned underwater lighting creates a mesmerising effect at night and enhances the outlook from the home and the water.
Reconstituted plastic and wood decking provided by the owner surrounds the pool, with the colour palette integrating with an adjacent retaining wall and the home itself.