Glenhaven
Style:

Inground Concrete Pool and Raised Spa

Size:

Interior:

Fully tiled

Coping:

Black granite

Additional Features:

Paramount in-floor cleaning system
LED underwater lights
Spill way spa
Infinity edge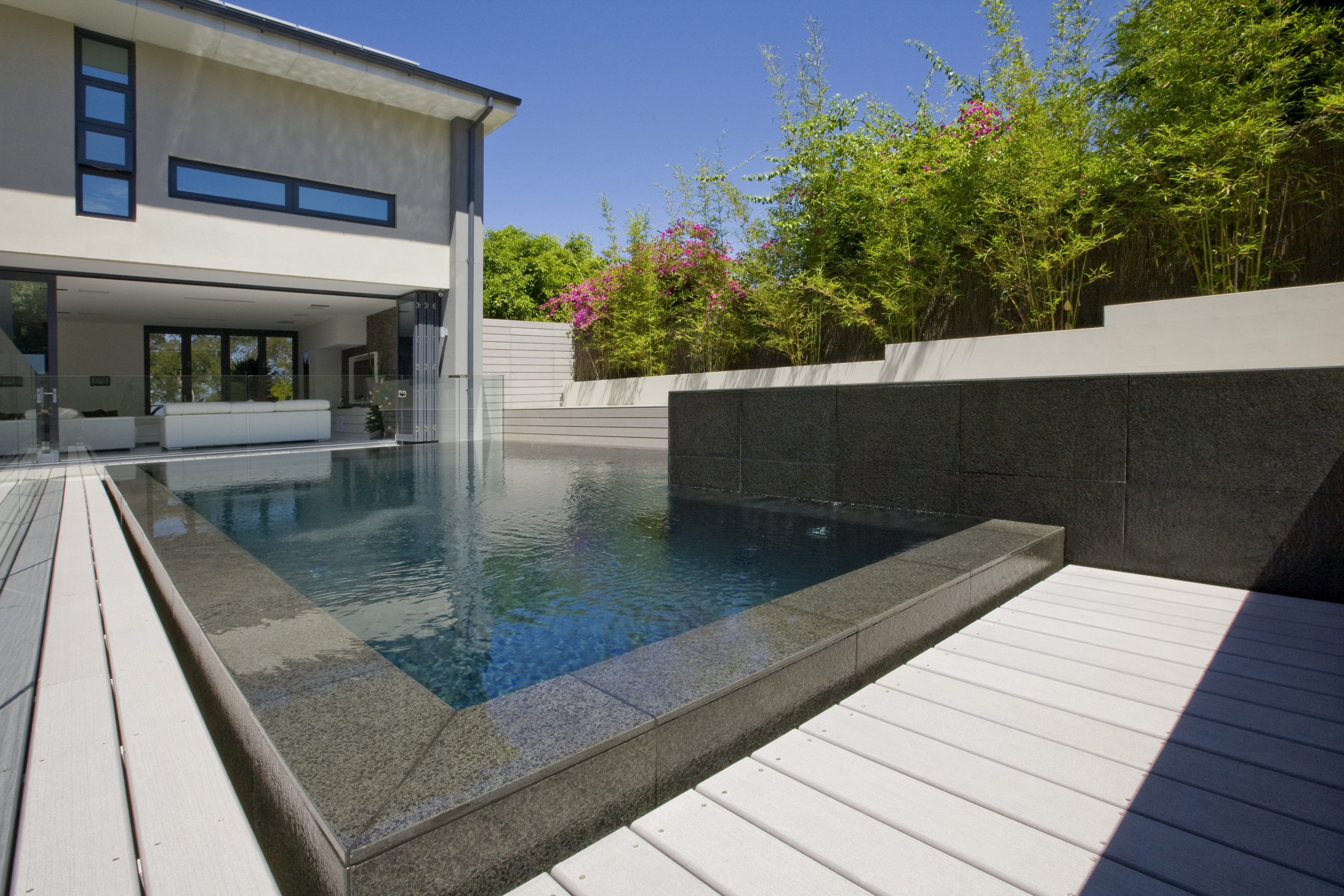 Glenhaven Concrete Pool and Raised Spa
This striking concrete pool and adjoining raised spa were designed to visually integrate with the home and create a seamless extension to the outdoor/indoor living areas.
The fully tiled inground pool features an infinity edge while the spa has a spillway into the pool. The contrasting black granite coping and white poolside decking create a dramatic effect.
At night, LED underwater lights showcase the pool.
Water treatment & maintenance:
A Paramount in-floor cleaning system was installed for easy care of the swimming pool.