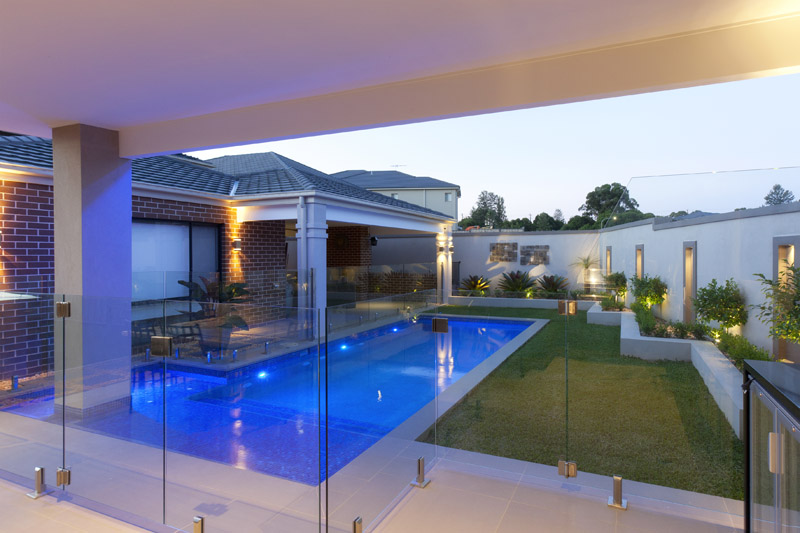 Kellyvile Inground Backyard Pool and Integrated Spa
With its ingenious design, this pool and spa is nothing short of an alfresco delight.
This L-shaped pool has been strategically located adjacent to the alfresco living area of the house and a large outdoor kitchen. Part of the pool and the corner spa is installed within the outdoor kitchen, with a sheer water curtain defining this section. LED lighting along the water curtain ensures a dramatic design feature at night.
An adjustable air blower has been installed in the ledge of the 2.0m x 1.5m spa, which is discreetly located between the two building structures. An LED light is located in the centre of the spa's wall, with three more lights on the side of the pool wall. These integrate perfectly with the extensive outdoor lighting which has been installed in the stone fence around the property and in the landscaped garden.
The 7.9m x 3.0m pool has a full glass bead interior, with darker-blue coloured tiled steps and ledge. To ensure continuity, tiles have even been used around the base of the pylon, which divides the spa and pool. Glass fencing was also specified, making sure the views over the pool and surrounding garden are not impeded.
For ease of maintenance, an automatic Jet Vac pool cleaner and automatic dosing sanitisation system have been installed.